Cause of Cha Va River fish deaths determined
Last update: 17:20 | 11/08/2017
The Ba Ria-Vung Tau Province's People's Committee on Thursday released the report on mass fish deaths in Long Son, stating the main cause to be water pollution and bacterial presence.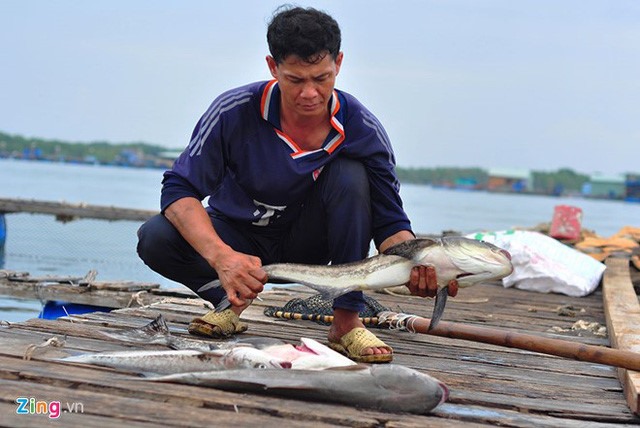 About 90 tonnes of caged fishes in Cha Va  river found dead.
Around 90 tonnes of caged fishes were found dead in the island commune of Long Son's Cha Va River between August 4 and 10. 
Water and fish sample analyses show that the two main causes of fish death are water pollution and the vibrio bacteria. 
Three to four days before the mass fish deaths, the wastewater discharge gate No.6 of a seafood processing factory nearby was closed. This, and prolonged heavy rain, led to a drop in the amount of dissolved oxygen in the water. Additionally, because of dense fish farming, water flow in the cages was reduced. 
Four of the fish samples collected showed vibrio bacterial infection, which causes ulcer and haemorrhage. 
Locals are now allegedly discarding dead fishes directly into the river, further contaminating the river water. 
Ba Ria-Vung Tau's Department of Agriculture and Rural Development has advised farmers to sell fishes that are large enough so as to reduce economic damages, and to stop breeding for two to three months and give the water time to clear. 
They have also recommended that all families and enterprises clean their cages, decrease the fish density in cages, and improve water aeration to increase the amount of dissolved oxygen. 
On Monday, the provincial agriculture department and the environmental police inspected enterprises and seafood processors in the area. 
Ngoc Viet Company, owned by Tran Thi Mai Duyen, was found discharging chemical wastewater containned in seven cans into the river. Functional forces kept their other 160 cans of chemicals for processing. 
VNS