Central highlands province issues strictures against management failures
Last update: 15:25 | 20/04/2017
The Dak Nong Provincial Inspection Committee today issued strictures following the results of its investigation into management violations committed by a number of the province's officials.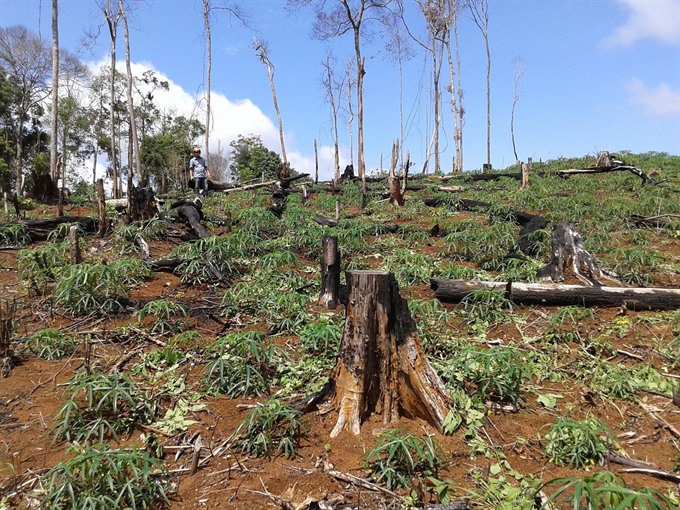 A forest in Dak Nong Province under the protection of a forestry company tasked by the local government was devastated, either by illegal logging or conversion into farmland. 
According to the committee's reports, the Party Branch of Duc Hoa Forestry JSC and its secretary Pham Dinh Dung, during eight years, from 2008 to 2016, "have failed to complete the task of leading forest protection and management efforts that the province's leaders have assigned," allowing rampant encroachment upon protected forest land over a long period.
Specifically, the company was tasked with protecting 1,828ha of forest; however, eight years of mismanagement resulted in a loss of 567.3ha, a third of the allocated area.
Strictures have also been handed to Pham Dinh Bo, deputy head of the province's industrial parks management board, after it was found that during the time he served as vice chairman of Dak Song People's Committee (2004-2011), he certified and granted six land use rights certificates on forest land in Truong Xuan Commune in contravention of existing regulations. 
VNS