In Vietnam, tuition for tertiary education lower than K-12
Last update: 14:16 | 11/10/2017
VietNamNet Bridge - Tuition for 4-5-year training at university is just equal to tuition for one year at k-12 schools.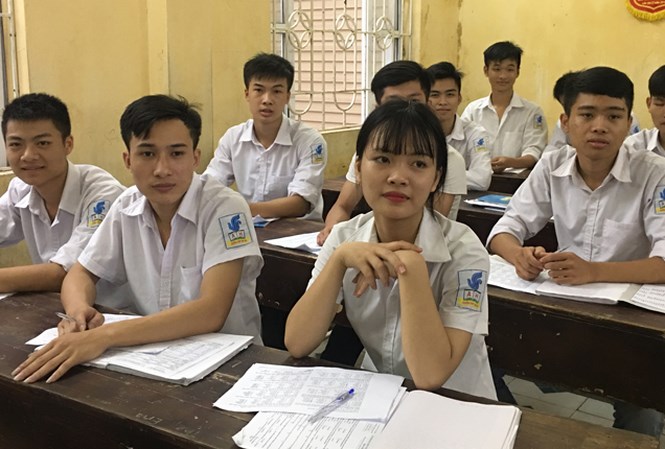 Reports show that the tuition set by non-state owned universities is between VND10 million and VND50 million per annum.
The highest tuition level, for pharmaceutical training majors, at Dai Nam University is VND2.4 million a month, while students in nursing majors have to pay VND1.9 million, and students in tourism & travel VND1.5 million. Students in other faculties have to pay only VND1.2 million.
At Thang Long University, the tuition of VND20 million per annum is set for students in travel majors, while students studying languages and nursing VND19 million and others pay VND18 million. The tuition will be increasing by 5 percent per annum under a school's plan which has been made public.
At FPT, the university belonging to FPT Group, the largest IT group in Vietnam, the tuition is VND18.9 million for language majors and VND25.3 million for others.
The tuition for tertiary education in Vietnam is lower than that for general education. A language major student at FPT University has to pay VND179 million for 9-semester study and a student in other majors has to pay VND227.7 million. 
Tuition for 4-5-year training at university is just equal to tuition for one year at k-12 schools.
Meanwhile, the tuition is VND3.5 million a month for primary education. If counting expenses on meal and day care service, the total amount of money would be VND5 million a month, or VND50 million a year.
The parents who send their children to Ly Thai To Primary School in Cau Giay district have to pay VND30-52 million per annum. At Sao Viet School in HCMC, the tuition is between VND63-176.6 million.
Analysts pointed out that the tuition for one-year study at 'star' k-12 schools is higher than the tuition for 4-year study at the most prestigious private universities such as Dai Nam and Thang Long. Also, foreign schools are expensive; VND200 million a year is needed to study at British University Vietnam. 
Meanwhile, at TH School, a Vietnamese owned system, the tuition is VND230 million a year for nursery school and VND300-350 million a year for kindergarten. Each student has to pay VND430 million a year for primary education, which is equal to tuition for entire training curriculum for some majors at RMIT Vietnam University.
Do Van Dung, president of the HCMC University of Technical Education, said as universities now lack students, they dare not raise tuition. Meanwhile, the demand for lower education levels is always very high.
RELATED NEWS
Hanoi to raise tuition fees at public schools
Schools asked to collect tuition fee in accordance with law
Tien Phong