Vietnam ranks fourth in number of students in Australia
Last update: 16:13 | 14/07/2017
Vietnam came fourth in the number of students studying in Australia by the end of March, according to a report by the Australian Government Department of Education and Training.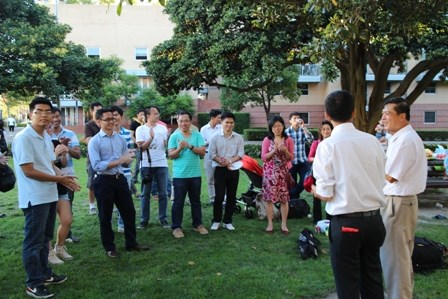 Vietnamese students in the University of New South Wales, Australia.
More than 19,700 Vietnamese were pursuing education in Australia in the first quarter of 2017, accounting for 4.1 percent of the country's international students and representing an increase of 8.7 percent from the same period last year.
In the January-March period, the number of international students to Australia rose 15 percent to 480,092. China led the way, followed by India, Malaysia, Vietnam and Nepal.
A survey by the Government of Australia in 2016 shows the reputation of chosen qualifications and of institution quality are two main reasons for international students to choose Australia.
Australia is the top provider of government scholarships for Vietnam. It has offered more than 5,800 scholarships to Vietnamese students since 1970. 
VNA