Education Ministry, students argue about exposing exam scores on internet
Last update: 07:35 | 14/07/2017
VietNamNet Bridge - The publicizing of students' exam scores on websites became a hot topic on social media after a university lecturer criticized the Ministry of Education and Training (MOET) for violating citizens' privacy.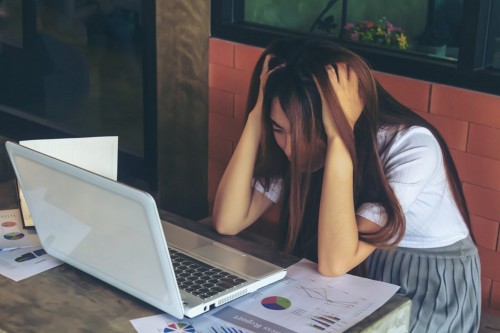 On her Facebook, Nguyen Phuong Mai, a university lecturer in the Netherlands, the author of 'The Path of Islam' book, wrote she was dumbstruck when discovering that students' exam scores were made public on websites. One not needs only to type the name of the student to find the score. 
"Why are the press and management agencies given such a right to seriously violate the citizens' privacy?" she commented.
"The Children's Law even prohibits the sharing of information without the consent of children aged above 7. Students are just young people at vulnerable and sensitive ages," she wrote.
Mai's comment has become a hot topic of discussion among netizens. 
"I fully protest against MOET behavior of exposing students' exam scores in mass media," said Nguyen Ngoc Bich in Tay Ho district in Hanoi.
"What will happen if the whole society knows the bad scores that students want to conceal?" she questioned.
The publicizing of students' exam scores on websites became a hot topic on social media after a university lecturer criticized MOET for violating citizens' privacy.
"As far as I know, other countries with developed education always attach great importance to privacy, personal information and students' academic records," she said.

HNA, a student at Tay Ho High School in Hanoi, said she was annoyed that her exam score was known by everyone.

"I want to study in Australia, while my parents want me to study in Vietnam. We came to an agreement that I would study in Vietnam only if I have exam scores high enough to enroll in Hanoi Economics University," she explained.

"As my parents know I got 26.5 scores and I can get a seat at the school, they won't allow me to go to Australia," she said.

According to MOET's deputy minister Bui Van Ga, MOET makes public information about students' scores to prove the transparency of the national exam. 

But if law enforcement agencies say this violates citizens' privacy, MOET will stop this.

Nghiem Quang Vinh, a lawyer at the Hanoi Bar Association, said the information exposure may cause immeasurable consequences. Students may suffer psychological trauma, leave home or commit suicide as they feel shame about bad exam results.

Le Hong Son, a former senior official at the Ministry of Justice, commented that though transparency is an important factor for a national exam, MOET should think carefully before making decisions about how and what to make public.
RELATED NEWS
Too many 10/10 scores at finals: are exam question too easy?
Mock exam questions too difficult for high school finals
Le Ha