Making aircraft doors for Boeing 777 aircraft: a profitable venture?
Last update: 17:00 | 07/07/2018
VietNamNet Bridge - Doors and flaps just account for 1-2 percent of total value of an aircraft. If Vietnam manufactures these items and joins the production chain, its earnings will be small.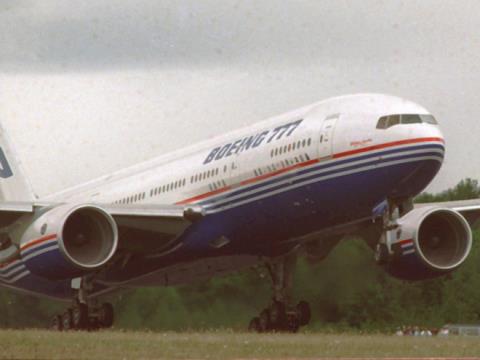 Nguyen Duc Cuong, chair of the Vietnam Aerospace Association (VASA), said if Vietnamese enterprises can undertake all phases of the production process, from A to Z, this would be a great success.

However, Cuong thinks the manufacturing of aircraft doors in Vietnam may be similar to the manufacturing of flaps it has been doing. 

Foreign manufacturers set up factories in Vietnam mainly because they want to take full advantage of the cheap labor cost and premises.

"Most foreign invested enterprises in Vietnam are 100 percent foreign owned, i.e. foreigners control the input material and output products. Vietnam manufacturers only do the outsourcing and undertake simple works and earn little money," Cuong said.

"If the total production cost of a flap is $500,000, Vietnamese would pocket tens of dollars only," Cuong explained.
There are tens of criteria set for paint products, such as hardness, durability and heat resistance. If foreign manufacturers order Vietnamese enterprises to make products in accordance with the criteria they set, Vietnamese enterprises will be capable of doing this.
There are tens of criteria set for paint products, such as hardness, durability and heat resistance. If foreign manufacturers order Vietnamese enterprises to make products in accordance with the criteria they set, Vietnamese enterprises will be capable of doing this.

If Vietnam wants its enterprises to get involved more deeply in foreign production chains and lift the locally made content, it needs to make changes in state management, policies and human resources development.

If Vietnam vows to localize the aviation manufacturing industry, it should not follow the way it has developed the automobile industry – attracting foreign investment and doing the outsourcing for little money.

He stressed that in the 4.0 revolution, simple work will be done by robots, and foreign manufacturers will no longer need a cheap labor force. 

By that time, Vietnam will earn only modest amount of money from taxes and land leasing, while they have to offer preferences to attract foreign investment.

Tran Tien Anh from the HCM City University of Science & Technology also said what concerns him is how much 'Vietnamese content' is in aircraft doors.

"The products Vietnamese provide to international aircraft manufacturers are simple products which don't affect flight safety," he said.

"Even the input materials are also imports," he added. "For example, Vietnam makes screws for automobiles, but the steel to make screws is foreign made."
RELATED NEWS
Aviation manufacturing industry finds opportunity in niche markets
Vietnam's aviation market welcomes new fleets
Chi Nam