VTVCab cancels IPO after few investors bite
Last update: 12:02 | 14/04/2018
The Vietnam Television Cable Corporation (VTVCab) will cancel its initial public offering (IPO) on April 17 as only one investor registered to attend the auction by the end of April 10, 2018 – the deadline for investors to sign up for the IPO, the Ha Noi Stock Exchange (HNX) said in a statement on Thursday.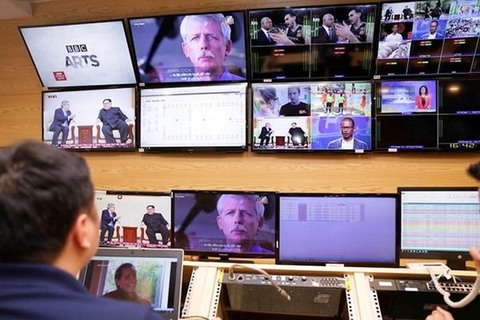 According to regulations, VTVCab is eligible to cancel an IPO as scheduled, HNX said.
At the end of March, the State-owned television company announced it would put more than 42.2 million shares or 47.84 per cent of the firm's capital up for sale in an IPO at the starting price of VND140,900 (US$6.26) per share.
If the IPO of VTVCab were successful, the Government could earn nearly VND6 trillion ($264.2 million) from the sale and the value of the company would reach VND12.4 trillion.
Under its equitisation plan, which was approved by the Prime Minister in January 2016, VTV Cab will have charter capital of VND884 billion ($39.3 million), with the Government reducing its ownership to 51 per cent, or more than 45 million shares.
The total value of the company as of December 31, 2015, was more than VND7.9 trillion ($351 million), with the Government holding a stake of more than 80 per cent.
More than 1 million shares (1.16 per cent of the capital) will be sold to the pay TV provider's current employees at cheap prices.
Unattractive business
The IPO of VTVCab has proven unattractive to investors as the starting price level for the share auction was considered higher than the firm's actual performance and business conditions merited, local media cafef.vn reported.
During the 2014-16 period, VTVCab posted steady growth in its total revenue, but its post-tax profit showed some decline.
It earned an average of VND2 trillion in total revenue during that period. Its post-tax profit rose to VND130.5 billion in 2015 from VND126.5 billion in 2014 but fell sharply to VND76.5 billion a year later, in 2016.
During 2018-20, the company projects its total revenue to increase from VND2.95 trillion in 2018 to VND3.5 trillion in 2019 and VND3.96 trillion in 2020.
Its pre-tax profit for the next period is also expected to rise from VND74.3 billion (in 2018) to VND81 billion and VND106.6 billion in the next two years, respectively.
The targeted pre-tax profit for the next four years means the price-to-earnings (P/E) ratio of VTVCab would be five or six times the average figure of the Vietnamese stocks at the moment.
In addition, VTVCab has not become a dominant player in the local television market as its revenue and profit are being outpaced by the Saigon Cable Television (SCTV).
Data from cafef.vn showed pre-tax profit for SCTV in 2014-16 ranged between VND151-338 billion, while that for VTVCab was between VND105 billion and VND174 billion.
In addition, VTVCab has recently sparked a controversy in Viet Nam's television market after it removed a number of "hot" channels from its package and replaced them with others considered less popular to Vietnamese viewers.
The incident is expected to reduce the number of VTVCab customers as a number of them have already switched to other pay-TV providers. — VNS