Last update: 18:25 | 10/01/2018
VN steel export up last year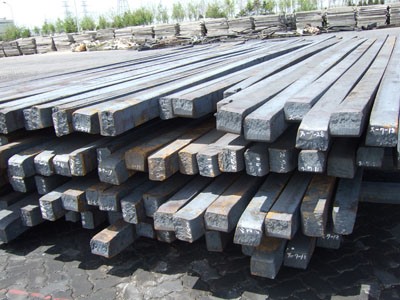 Viet Nam has transformed from a steel-importing country to a producing nation, with the export of 300,000 tonnes of steel billets last year.

This was revealed on Tuesday in a report of the Viet Nam Steel Association on the status of Viet Nam's steel manufacture in 2017.

According to the report, Vietnamese steel billets are mainly exported to markets in the Philippines and Indonesia, with the average prices ranging from US$480 to $500 per tonne, depending on the period.

Besides billets, Viet Nam also exported more than one million tonne of construction steel in 2017, a year-on-year increase of 62 per cent.

The total steel consumption in the country in 2017 is estimated at nearly 18 million tonnes, up 20.7 per cent compared to the previous year.

Prior to this, VSA forecast the steel industry to grow by 12-15 per cent in the next five years. Of which, cast iron output is forecast to increase 80 per cent to reach 4.5 million tonnes, while steel billets will jump 47.2 per cent (11.5 million tonnes), finished steel products up 12 per cent (20 million tonnes), cold rolled coils up 13 per cent and steel pipes up 15 per cent. 
Central bank must enhance inspection: PM     
Prime Minister Nguyen Xuan Phuc on Tuesday required the State Bank of Viet Nam (SBV) to enhance inspection and supervision to ensure the safety of the banking system and increase the confidence of people in the system in 2018.
At yesterday's meeting to review last year's performance and prepare for implementing tasks in 2018, Phuc also instructed the banking industry to boost the restructuring of ailing credit institutions.
Besides ensuring the consumer price index of below 4 per cent, the SBV must also further cut lending interest rate and boost consumer lending this year, Phuc said.
He also required the central bank to create favourable conditions for local commercial banks to enhance financial status and operational efficiency, aimed at having a Viet Nam bank, either State-owned or private, at the regional level soon.
The Prime Minister has so far entrusted two deputy prime ministers of Vuong Dinh Hue and Trinh Dinh Dung as well as the SBV to scrutinise the forecast for the real-estate market after 2019 to help the Government actively have suitable policies for the market.
The SBV also needs to soon have regulations to manage the cryptocurrency as instructed by the Government, Phuc said.
At the meeting, Phuc also appreciated the achievements of the banking industry last year, which contributed significantly to the country's 6.81 per cent GDP growth.
He said that the central bank bought another US$1 billion for the past few days, raising the nation's total foreign reserves to new record high of $53 billion.
"High foreign reserves, low inflation and suitable forex policy have helped enhance Viet Nam's prestige and the confidence of investors, firms and the people," he said.
At the meeting on Tuesday, SBV also announced its key monetary management policies for 2018 with a focus on macro-economic stability.
SBV Governor Le Minh Hung said that SBV aimed to pursue a proactive and flexible monetary policy to cut interest rates to support local firms, besides stabilising foreign currency and gold markets.
The monetary policy in 2018 would work in close conjunction with fiscal and other macro-economic policies in a move to control inflation and support economic growth at a reasonable level, he said.
"Right after the meeting, the central bank will issue Resolution 01 on implementing tasks of the banking sector in 2018, in which it will instruct credit institutions to consider a rate cut for lending interest," Hung said, adding the central bank will also cut the lending rate in the OMO (open market operations) market to aid the institutions.
The central bank announced a credit growth target of 17 per cent for 2018, lower than the 18.17 per cent last year. It will, however, closely monitor the market to make suitable adjustments from time to time.
SBV stated that lending next year would continuously focus on the Government's prioritised sectors, such as agriculture, exports, spare-parts industries, small- and medium-sized enterprises and hi-tech firms, while limiting the capital to risky industries such as real estate, securities and consumer lending.
As lending in foreign currencies would continue in 2018 as per a recent circular, SBV said it would strictly control such kind of lending to ensure the country's de-dollarisation policy.
After raising Viet Nam's foreign reserves to more than US$53 billion to date this year - a record high in recent years - SBV affirmed it would continuously try to increase the country's foreign reserves this year besides supporting efforts to stabilise the forex market.
Measures will be also taken to stabilise the monetary market and ensure liquidity of the banking system, the central bank has said, adding it will continue the restructuring of credit institutions and settle non-performing loans.
Assessing the monetary policy management in 2017, Governor Hung said owing to a good foreign currency supply source and a flexible daily reference exchange rate policy, SBV continued the purchase of foreign currencies in 2017, helping the nation's foreign reserves to hit a new record of more than $53 billion.
Hung quoted Bloomberg's assessment which reported that the Vietnamese dong was one of the most stable currencies in Asia in 2017.
According to him, liquidity of the domestic foreign exchange market last year was good and met the legal demands of local organisations and individuals.
With the synchronous and flexible management of gold-trading activities in accordance with the Government's Decree 24, the gold market last year continued to be relatively stable, with a decreasing demand for gold bars in the local market, said Hung.
"Last year, the local market did not see any gold fever and speculation as in previous years, which caused instability in the local foreign exchange market and the country's macroeconomy. Gold holders converted a part of their gold into the dong for the cause of socio-economic development," he said.
According to Hung, the successful monetary management policy last year also contributed to maintaining basic inflation at 1.41 per cent, helping the banking system cut lending interest rate by 0.5-1 percentage points in 2017. 

Real estate brokers association opens office in Thanh Hoa
     
The Association of Real Estate Brokers has opened a representative office in the central province of Thanh Hoa.

The three-year-old body, which operates under the aegis of the Viet Nam Real Estate Association, has 3,500 members and tie-ups with most real-estate transaction centres in the country.

It has offices also in Ha Noi, HCM City, Nha Trang, Đa Nang, Hai Phong and Can Tho.

Trinh Nguyen Tuan Anh, head of the new office, said it would streamline the real-estate market, human resources and information and adopt new technologies.

This would enable brokerage activities in Thanh Hoa to improve rapidly, catching up with the places like Ha Noi and HCM City, he added.

The association said it plans to collaborate with foreign partners to set up an information system.

It also plans to collate information for the Government to draft suitable policies.

Tra Vinh: seafood exports expected to reach 352 mln USD in 2018

The Mekong Delta province of Tra Vinh hopes to earn about 8 trillion VND (352 million USD) from exporting seafood in 2018.

The province targets a total output of 188,000 tonnes, including 113,000 tonnes from farming.

Pham Minh Truyen, Deputy Director of the provincial Department of Agriculture and Rural Development, said the province aims to enhance the value of its seafood products while ensuring sustainable development of the local fishery sector in line with its restructuring roadmap by 2020.

In order to realise the goals, the province is taking numerous measures on the planning management, production and supplies of fries.

Supervision and management are strengthened over feed quality and veterinary drug and the environment of farms. Investments are poured into in building technical infrastructure serving aquaculture and seafood processing, while the application of science – technology in the local sector is promoted.

Priority is given to accelerating the implementation the construction and completion of infrastructure works for aquatic farming, including the 4,800ha aquaculture project in Long Vinh and Long Huu communes, the 1,170ha aquaculture irrigation project in Don Xuan and Don Chau communes, and the 2,800ha shrimp farming project in Vinh Long commune in Duyen Hai district; and the aquaculture irrigation project in Hiep My Tay and Thanh Hoa Son communes in Cau Ngang district.

The province also makes planning and develops a technical procedure for expanding hi-tech shrimp farming.

In 2017, Tra Vinh produced over 199,000 tonnes of seafood, up 27,000 tonnes from 2016, and earned 8.49 trillion VND (373.56 million USD), of which 6.8 trillion VND (299.2 million USD) came from farming.

HDBank debuts in HOSE, gets into Top 20 heavyweights

The Ho Chi Minh City Development Bank, or HDBank, debuted on the Ho Chi Minh Stock Exchange (HOSE) on January 5, offering about 981 million shares at the reference price of 33,000 VND (1.45 USD) each.

Given a trading band of /-20 per cent, the share price of HDBank, coded HDB, is expected to move within a range of 26,400 VND and 39,600 VND on the first transaction day.

The lender's market capitalisation was estimated at approximately 32.4 trillion VND, or 1.43 billion USD, putting it within the top 20 stocks by market cap on the southern bourse.

HDBank is the second bank to float shares on the HOSE since early 2017 after VPBank became the the eighth lender to list on the exchange so far. 

It held an initial public offering (IPO) for foreign investors in December 2017 that raised 300 million USD for 21.5 percent of its shares.

By listing on HOSE, HDBank expects to raise its market capitalisation and liquidity and bring more opportunities for both domestic and foreign investors, said the bank's vice chairwoman Nguyen Thi Phuong Thao. To this end, the bank has prepared its business plan between 2017 and 2021 to reach annual growth rate of 25 percent, she added.

From a medium-class lender, HDBank has made significant growth over the past two years and entered the ranks of the top eight banks in terms of total assets and profits. 

Ending December 2017, it had total assets worth over 191 trillion VND (8.4 billion USD) and equity in excess of 15 trillion VND (660 million USD). Its profit for 2017 was estimated at 2.42 trillion VND (106.48 million USD). It operates a network of more than 240 transaction branches and 4.8 million clients. 

Rubber group urged to create value-added products

Prime Minister Nguyen Xuan Phuc has stressed the need for the State-owned Vietnam Rubber Group (VRG) to develop processing industry, thus creating value-added products. 

During talks with VRG management and workers on January 5, the Government leader appreciated efforts made by the group in maintaining production and business, while ensuring jobs for nearly 90,000 workers in the context of falling rubber latex price. 

He asked the group to renovate management and push equitisation and restructuring in the spirit of transparency and publicity, to ensure no loss of state capital. 

Attention should also be paid to improving living standards of workers, especially women, he noted. 

The PM required the group to build a specific action plan to successfully implement the group's production and business plan in 2018.

The Vietnam Rubber Group (VRG), one of the biggest economic groups in Vietnam, posted 3.6 trillion VND (158.7 million USD) in after-tax profit in 2017. It is actively preparing for its upcoming initial public offering (IPO) in the first quarter of this year. 

In November last year, the VRG's five-year production and business plan for 2016-2020 received government's approval. The plan targets an average annual growth of 18 percent during the period, with total revenue surpassing 40 trillion VND (1.76 billion USD) and profit of around 9 trillion VND (409 million USD) by 2020.

TH Group sends milch cows to Russian farm

Vietnam's TH Group, famous for its TH True Milk brand, has sent 1,100 cows from the United States to Russia. 

The cows are of purebred Holstein Friesian (HF) breed. The milk yield of HF cows is about 11-12 tonnes per head, per circle of 305 days, double the average milk yield of 5.5 tonnes per cow head in Russia.

The cows are on their way to TH Group's 2.7 billion USD hi-tech dairy farm complex in Ivanovskoe and Mikhailovskoe villages, Volokolask District, Moskva Province, Russia.

This is the first dairy project of Vietnam in Russia and is also the largest agricultural project invested by Vietnam in Russia. Construction of the farm began in May 2016.

TH Group is also developing a dairy farm in Kaluga Province and is considering investment in Tyumen, Bashkortostan. It is preparing for investment in the Far East.

Son La: work starts on agriculture processing plant

The construction of an agricultural product processing plant using the Korea-designed modern technology, commenced in the northern mountainous province of Son La on January 6. 

Covering an area of over 4 hectares in Van Ho district, the 7.5-million-USD factory  is jointly invested by IC Food Corporation of the Republic of Korea, Stevia Corp of the US and SC Agro Food of Vietnam. 

The first phase of the factory is scheduled to begin operation in August 2018 with a capacity of 1,700 tonnes of products a year, while the second phase with a capacity of 3,400 tonnes a year will be completed five months later. 

It will become a processing plant for various kinds of farm produce, which will be exported. About 100 vegetable co-operatives will cooperate with the factory. 

Speaking at the ceremony, Chairman of the provincial People's Committee Cam Ngoc Minh said this is the fifth plant among the six ones of this kind to be constructed in the locality, adding that this reflects the local authority's right orientation in attracting investment in agricultural development. 

Son La boasts over 41,000 hectares of fruit trees, with 6,000 of which is applied with advanced technique. As many as 47 chains of production, supply and consumption have been formed so far in the locality. 

Many areas of high quality vegetables and fruit have also been taken shape in the province with a total yield of 60,000 tonnes a year, satisfying the material demand of processing plants.

Novaland launches new housing project in HCM City

Giant property developer Novaland Group has launched a new project called Victoria Village in Ho Chi Minh City's District 2.

Located on Mai Chi Tho Boulevard, Victoria Village is a housing complex with condos, villas and houses.

An introductory event for the villas would be organised on January 21, the company announced.

There will be four apartment blocks with 25 floors with a total of 900 condos with one to three bedrooms designed in European style, according to the developers.

They will range in size from 52sq.m to 95sq.m.

The prices would start at 2.5 billion VND (109,000 USD), it said.

There will be 92 villas and houses with the former ranging from 160sq.m to 394sq.m and the latter from 107.2sq.m to 298.4sq.m.

Novaland said the project would have all amenities including a 5,000sq.m swimming pool, kids play yard, and gym.

Construction will be complete in the first quarter of 2020.

Novaland's projects are mostly in HCM City and include The Sun Avenue, Sunrise City and Sunrise Riverside.

DHL opens new centre in southern Binh Duong province

DHL Express, the world's leading international express service provider opened its new DHL Service Centre in Thu Dau Mot, southern Binh Duong Province on January 4.

Located in one of the fastest growing economic industrial zones in the south, the 700,000-USD centre is the newest investment made by DHL Express in Vietnam, further bolstering the company's network within the country.

"The establishment of the centre will not only bring convenience for many business partners and customers around the area, but also improve DHL's capacity to handle customer shipments, resulting in a faster and more reliable service. This is also a part of our plans to further expand our trade network within the country," said Hasan Farooq, DHL-VNPT Express Chief Financial Officer.

The DHL Binh Duong Service Centre is the 5th such facility to be opened in Vietnam, in addition to its Hanoi service centre, south service centre, north service centre and Da Nang service centre.

This latest addition allows DHL to offer earlier delivery timings and later pick-up timings for customers, by 30 minutes to one hour, as well as same-day uplift, with a direct shuttle service from Binh Duong to the DHL Express Gateway at Tan Son Nhat International Airport.

An Giang targets 840 mln USD in export turnover

The Mekong Delta province of An Giang has set to earn 840 million USD from goods export in 2018, a year-on-year increase of 2.44 percent. 

To realise the goal, the province will focus on implementing its action plan of the goods export strategy for 2011-2020 with a vision to 2030, and building a project on border trade development to 2020 and towards 2030 and a plan on local logistics system development. 

An Giang will strengthen connections with Vietnamese offices of commercial affairs abroad and foreign offices of commercial affairs in the country in order to increase trade promotion activities and expand markets as well as assist local enterprises in attending fairs and workshops.

Besides, local firms will be supported in building brand name for their goods, reforming business management model, applying technologies in production, and protecting trademarks, thus increasing added-values competitiveness of the goods in the international market. 

The provincial industry and trade sector will coordinate with the agriculture sector to assist local enterprises in forming material areas to meet the production demand for export. 

The province will also regularly update businesses on export markets and taken measures to remove difficulties for production firms.

Hanoi works with nearby provinces to ensure Tet goods supply

Hanoi needs to closely coordinate with neighbouring provinces to ensure goods supply, stable prices and diverse goods for the Lunar New Year (Tet) holiday in both the capital city and nearby areas, said an official of the Ministry of Industry and Trade.

At a meeting on Tet goods supply and demand on January 8, Deputy Minister Do Thang Hai said Hanoi should also step up examining goods origin and quality.

The municipal Department of Industry and Trade said the total value of goods prepared for Tet, which falls in mid-February this year, in Hanoi is estimated at 26 trillion VND (1.14 billion USD), up 10 percent from the plan for Tet in 2017.

The city has prepared about 193,600 tonnes of rice, 50,000 tonnes of pork, 14,000 tonnes of chicken, 13,800 tonnes of beef, and 200 million poultry eggs to serve local consumers during the biggest traditional festival.

Deputy Director of the municipal department Tran Thi Phuong Lan said from now to the Tet holiday, favourable conditions will be created for businesses to sell Tet goods at spring fairs and open promotion programmes. About 150 trips will be organised for companies to sell Tet goods in rural areas and industrial and export processing zones. 

Meanwhile, more stores offering goods at stable prices will be opened to serve rising demand ahead of the holiday.

She added her department will also work with the departments of agriculture, health and public security to enhance inspecting food safety at food production and trading establishments.

General Director of the Hanoi Trade Corporation (Hapro) Vu Thanh Son said his firm has prepared over 1 trillion VND (43.9 million USD) worth of goods for Tet. Its stores will remain open until the Lunar New Year's Eve, and some around Hoan Kiem Lake will be ready to serve consumers throughout the holiday.

Hanoi steps up hi-tech agricultural production

Hanoi will continue stepping up application of science and high technology in agricultural production.

Ngo Thi Thanh Hang, Standing Vice Secretary of the municipal Party Committee made the statement at a conference on implementing 2018 key tasks on developing agriculture, building new-style rural areas, and improving farmers' living conditions from 2016 – 2020, in Hanoi on January 5.

The city hopes to see a growth rate of 2-2.5 percent in agriculture production, particularly in vegetable, flower, fruit, tea production, livestock, and aquaculture with high technology application.

Additional 26 six communes and two more districts are expected to be recognised as new-style rural areas, raising the total districts receiving the status to six.

Other goals include 80 more public schools meeting the national standard, 55 percent of local people accessing urban clean water, 85.3 percent of the population joining health insurance, annual per capita income reaching 41 million VND (1,800 USD), 62 percent of agricultural labourers receiving training, and the poor household rate in rural areas standing at 2.11 percent.

In order to realise the targets, Hanoi needs to apply hi-technology in agricultural production while developing connection among stakeholders to fully explore the city's potential and position.

Districts need to actively mobilise local resources for the new-style rural area building, as most of the funding for the programme is currently sourced from the State budget.

Nguyen Huy Dang, Deputy Director of the municipal Department of Agriculture and Rural Development, highlighted the positive achievements in the city's agricultural sector.

In 2017, the agro-forestry-fishery sector generated 35.13 trillion VND (more than 1.54 billion USD), up 2.33 percent from 2016, with 25 percent of the value being sourced from hi-tech agriculture production.

The poor household rate in the rural area fell to 2.57 percent in the year, from 3.65 percent in 2016.

Hanoi expects to welcome 5.5 million foreign tourists in 2018

The capital city of Hanoi is striving to welcome 5.5 million foreigners among over 25.4 million tourists in 2018, confirming itself as an attractive destination in the region and the world.

The year 2017 was considered a success for the city's tourism sector with 5 million foreign vacationers arriving in Hanoi, up 23 percent against the previous year, surpassing the set target of 15 percent. The biggest tourism markets included China, the Republic of Korea, Japan, France, the US and Germany.

The outcomes are significant as the city is taking new measures to turn tourism into a spearhead economic sector by promoting its brand and competitiveness.

Apart from traditional tourism products, the capital is carrying out a series of tourism projects such as building a cultural, tourism and amusement park, and a national exhibition centre in Dong Anh district, a sport park in Quoc Oai district, and preserving and promoting values of Bat Trang ceramic village and Van Phuc silk weaving village.

Hanoi has invested in building 20 four- and five-star hotels to meet the increasing demand for accommodation. The city spent 2 million USD promoting its image in the American Cable News Network (CNN).

It also developed a system of shopping and food services for customers and updated the list of shopping, trade centres and supermarkets on in the internet.

With these efforts, Hanoi expects to serve more than 25.4 million holidaymakers, including 5.5 million foreigners, and gross some 75.78 trillion VND (3.33 billion USD) in revenues.

To reach the goal, the city is increasing communications campaigns and tourism development cooperation abroad, said Director of the municipal Department of Tourism Tran Duc Hai.

The city will participate in tourism conferences and cooperation activities held by the Tourism Promotion Organisation for Asian Pacific Cities (TPO) and launch collaboration and survey programmes in Japan, the Republic of Korea and Australia, among others. 

It will engage in the annual conference of the Council for Promoting Tourism in Asia (CPTA) 2018 in Malaysia and cooperate with CPTA members to make movies promoting tourism and build instruction boards in foreign languages at popular tourist destinations.

The city will focus on developing high-quality products at favourite destinations such as the world heritage site of Thang Long imperial citadel, Temple of Literature, Ho Chi Minh Mausoleum, and Ho Chi Minh Presidential Palace.

Hanoi needs EIB's support to develop urban railway

Hanoi hopes to continue having the European Investment Bank (EIB)'s company in developing its urban railway system, Vice Chairman of the municipal People's Committee Nguyen The Hung told Vice President of the bank Jonathan Taylor at their working session in Hanoi on January 10.

Hung said transport infrastructure and environmental protection are among issues that Hanoi is actively addressing since it has a big population of nearly 10 million, over six million motorbikes and 600,000 cars.

The Prime Minister has approved a planning scheme to build nine urban railway routes in Hanoi with a total length of about 410km, including nearly 70km underground.

The city has built a roadmap to reduce personal vehicles. It will prohibit motorbikes in the inner city by 2030 and focus on developing public transport means like buses.

The capital is carrying out two urban railway routes. The first phrase of the No.3 is underway with a length of 15km, including four km running underground, using official development assistance (ODA) capital from multiple foreign sources, including the EIB.

Last August, the bank signed an agreement supplementing 68 million EUR for the project, raising its financial assistance to 141 million EUR, making up nearly 15 percent of the project's total capital.

So far, Hanoi has disbursed 50 million EUR and is speeding up the progress of the project. 
 
Apart from transport infrastructure development, the city is focusing on measures to protect the environment, especially solid waste treatment, Hung said.

With long-term cooperation experience, Hanoi hopes the EIB will provide financial support and help European businesses to invest in the field.

Taylor said his bank will continue working with Vietnam and Hanoi to address environmental issues, especially mitigating the impacts of climate change.

The early building of a cooperation mechanism is essential to ensure the best efficiency of the projects, he noted.

Taylor is leading a high-level delegation from the EIB to visit Hanoi from January 8-10.

The bank is owned by 28 EU members. Since 1998, it has approved investments worth over 710 million EUR in Vietnam, mostly in projects on transport, climate and renewable energy.

First bank reduces loan interest rates in 2018

The Joint Stock Commercial Bank for Foreign Trade of Vietnam (Vietcombank) said it will continue reducing its loan interest rates for five groups of prioritised borrowers in 2018 in accordance with Circular No. 39/2016/TT-NHNN dated December 30, 2016 of the State Bank of Vietnam (SBV).

Vietcombank is the first commercial bank to announce its plan to lower loan interest rates as part of activities to implement the Prime Minister's Resolution No. 01/NQ-CP issued on January 1, 2018, and the SBV Governor's direction.

Accordingly, interest rates for short-term loans in Vietnamese dongs will be no higher than 6 percent per year, applied for those who need capital for a number of economic sectors.

The targeted groups are those who use loans for agricultural and rural development, exports, small- and medium-sized enterprises, supporting industry, and those using high technology.

The preferential interest rates will be applied from January 15 to December 31, 2018.

Over the past years, Vietcombank has continuously launched preferential short-term and long-term loans for necessary economic and social welfare projects, such as hi-tech and clean agriculture, clean water supply, exports, supporting industry, and health development.

Projects in major cities go ahead

The HCM City Department of Construction allowed developers Quoc Cuong Gia Lai and Ha Do to sell future properties at their projects in districts 7 and 10, respectively.

Quoc Cuong Gia Lai's project covers an area of 11,967 square metres in Tan Phong Ward, with 1,211 apartments. The developer was allowed to sell 725 apartments of the project.

Ha Do was allowed to sell 1,010 apartments of its project on 3/2 Street, District 10. The project had more than 2,180 apartments and 115 villas built on an area of 6.85 hectares.

According to the HCM City Real Estate Association, there were more than 90 projects in HCM City, which were allowed to sell future properties, with a total of 42,991 units, worth some 86.4 trillion VND (3.8 billion USD).

In Hanoi, 191 projects were eligible to sell future properties, according to the municipal Department of Construction. 

PM stresses importance of stable financial policies

Financial policies must be kept stable in order to help firms feel secure while conducting production and business activities, said Prime Minister Nguyen Xuan Phuc. 

The PM made the request at a conference held by the Ministry of Finance in Hanoi on January 8 to review the finance-State budget work in 2017 and roll out tasks for this year. 

He asked the financial sector to take the initiative in overcoming difficulties facing Vietnam's economy while studying economic policies of neighbouring countries to serve domestic economic development. 

Deputy Finance Minister Tran Hong Ha said that in 2018, the financial sector will continue its cautious management of fiscal policies in close combination with monetary policies, further stabilise the macro economy, curb inflation and promote economic growth. 

Besides, more efforts will be channeled into collecting state budget, closely controlling budget spending and tightening financial regulations, he added, stressing that budget collection is expected to grow by 3 percent against the estimate assigned by the National Assembly and budget overspending is projected to be capped at 3.7 percent of GDP as set by the legislature. 

Bui Van Nam, head of the General Department of Taxation, said the tax sector will propose the NA issue a resolution to scrap irrecoverable and lingering debts to strengthen the national financial system, along with pushing the administrative reform. 

General Director of the State Treasury Nguyen Hong Ha said that State Treasury has instructed its branches in cities and provinces to closely coordinate with relevant agencies to swiftly gather budget contributions, and urged investors to speed up the disbursement process. 

By the end of 2018, public debt ratio is set at about 63.9 percent of GDP, Government debt at 52.5 percent of GDP and foreign debt at about 47.6 percent, with public debt structured towards sustainability, heard the meeting. 

Double efforts will also be made to accelerate the restructuring and equitisation of State-own businesses and complete the legal system on price management.

A decision released recently by the Finance Ministry estimates State budget revenues for the year at 1.31 quadrillion VND (58.3 billion USD), including 1.09 quadrillion VND from domestic sources, 179 trillion VND in trade surplus, 35.9 trillion VND from crude oil sales, as well as 5 trillion VND in international aid.

The ministry reported that 2017's total budget collection stood at 1.2 quadrillion VND, up 71 trillion VND or 5.9 percent compared with the estimate, and 43.7 trillion VND more than the target set by the National Assembly. 

In the year, budget deficit was more than 174 trillion VND, equivalent to 3.48 percent of GDP, within the legislature's estimate.

Five-star resort planned on Cat Ba Island

The first five-star resort and entertainment complex on Cat Ba Island, Hai Phong city, promises to change the local tourism and economy.

Flamingo Group's Executive Director Rajat Chhabra made the remark at a January 7 ceremony in Hanoi where the Flamingo Cat Ba Beach Resort was officially announced.
 
The resort, with a view of Lan Ha Bay, is located on Cat Co 1 and Cat Co 2 beaches.

The villas will be sold from 3 billion VND (139,000 USD) and enjoy a zero percent interest rate in the first 10 months from Vietcombank, with total lending pegged at 60 percent of the total value and will be given out over 15 years.

The resort will provide a conference centre, an entertainment area specialized for tourists, cinemas, children's play area, cuisine area, four-season swimming pools and a fitness centre.

Financial sector told to stay updated with Industry 4.0 to expand tax base

Prime Minister Nguyen Xuan Phuc asked the financial sector to stay updated with the development of Industry 4.0 so as to expand the tax base.

He attended the sector's teleconference on January 8 with the 63 provinces and cities. The event aimed to review the sector's performance in 2017 and set tasks for this year.

A report at the event read that by the end of December 31, 2017, total state budget balancing revenues are estimated at more than 1.283 quadrillion VND (56.3 billion USD), about 71 trillion VND (3.1 billion USD) or 5.9 percent higher than the estimates.

Nearly 624,000 or 100 percent of businesses had used online tax declaration services while almost 98 percent of them had registered e-tax payment by the end of last year.

Addressing the meeting, PM Phuc recognised the financial sector's efforts while also pointing out its shortcomings.

He said financial policies, especially tax policies, have changed too fast and too much, affecting people and businesses. Such vagaries show that the making of policies has yet to keep up with the socio-economic life. 

He said tax policies in particular and financial policies in general must keep pace with the country's changes and be stable for a fairly long term, about five to ten years.

The Government leader pointed out a fact that focus is still on raising tax rates instead of expanding the tax base to ensure State budget collection.

It is necessary to stay updated with the development of Industry 4.0, which is happening in various economic sectors like e-commerce, online services and online games, he stressed, considering them as "gold mines" to expand the tax base. Meanwhile, the financial sector is still struggling with the management and exploitation of these taxation sources.

PM Phuc asked the sector to align existing tax policies with OECD and United Nations standards. He also called for its staff's better sense of responsibility towards the society, people and businesses so as to eradicate lubrication payments in the sector. 

IFC provides $15.3m for tap water use
     
The International Finance Corporation, a member of the World Bank Group, on Tuesday announced it will provide a loan worth US$15.3 million to DNP Water to expand the use of clean water among households in urban areas.

DNP Water is a member of Dong Nai Plastics Corporation. The company plans to upgrade its water treatment and supply capacity by five times by 2025 to reach 1 million cu.metre per day.

With IFC's loan, DNP Water would build two large-scale water treatment plants and buy stakes at equitised water supply companies.

The IFC's lending for DNP Water could amount up to $24.9 million to support the growth strategy of the company.

According to Kyle Kelhofer, IFC's Country Manager, IFC's funding was expected to promote private investment in the water treatment and supply sector of Viet Nam.

By 2020, Viet Nam would need $1 billion each year to invest in urban clean water supply systems to meet demand. Currently, only 35 per cent of the country's population had access to tap water, according to estimates by the World Bank Group.

With a limited budget, Viet Nam was calling for private investment in producing tap water and expanding the water supply network. 

Hong Kong firm to invest in Hau Giang
     
Hong Kong-based company Dragon Joy International Engineering is planning to invest in a steel rolling mill project and a solar power project in the southern province of Hau Giang.

Hau Giang Province People's Committee on Tuesday discussed the investment opportunities with Dragon Joy.

The steel rolling mill, with a capacity of 150,000-200,000 tonnes per year will produce steel ingots, steel bars and steel wire for the Cuu Long (Mekong River) Delta market.

The solar power project will have an investment capital of VND1.1 trillion (US$48.3 million) and a capacity of 66,000MW per year.

Deputy Chairman of the provincial People's Committee, Nguyen Van Tuan, said the southern province aimed at attracting investments to promote industrial production while protecting the environment.

Tuan said Hau Giang authorities had pledged to create favourable conditions for the investors.

Till date, the province has attracted 489 projects with domestic investment worth VND123.4 trillion and 29 projects with foreign investment worth $809 million.

Dragon Joy has nine subsidiaries and seven joint ventures in four major businesses, including real estate, finance, industry and international trade. 

2025 maritime industry and trade development plan approved
     
Minister of Industry and Trade Tran Tuan Anh has approved a plan to develop Viet Nam's maritime industry and trade until 2025, with a vision until 2035.

Accordingly, industry and trade will be important economic sectors with high and stable growth, contributing to shifting the maritime economic structure towards industrialisation, modernisation and high-quality service and commerce.

The total average growth of industrial production value in coastal areas is aimed to reach 9.0-9.5 per cent a year in 2016-20, and between 10.5-11.0 per cent a year in the period of 2021-25.

The plan defined an orientation for developing potential sectors in coastal areas, such as coal mining and processing, oil and gas, chemicals, thermal power and renewable energy production and mechanics, as well as metallurgy and aquatic product processing.

Special priority will be given to the development of products with high competitiveness, those in global production chains in the fields of mechanics, electricity and chemicals.

Attention will also be paid to promoting export-import activities through international cooperation programmes, and developing modern commerce forms to expand export markets.

Logistics systems, wholesale markets of aquatic and farm products, as well as maritime transshipment and warehouse centres will be upgraded and constructed to meet the demand of internal and external goods transport. 

Duc Giang Corporation achieves profit target in 2017
     
The Duc Giang Corporation (Dugarco), one of Viet Nam's leading garment enterprises, aims to earn VND3.3 trillion (US$144 billion) in revenue and VND48 billion in profit this year.

The company earned a total revenue of VND2.9 trillion in 2017, up 7 per cent year-on-year and fulfilling 98 per cent of its annual target. Last year's profit was estimated at VND45 billion, meeting the profit target set for the whole year.

Duc Giang's Board of Directors (BoD) plans a dividend payment of 35 per cent last year, equivalent to VND25.12 billion.

The firm's BoD also plans to hold the 2018 annual shareholder meeting on April 20. 

Local firms encouraged to seek Middle East trade
     
The Department of Asia-Africa Markets under the Ministry of Industry and Trade has encouraged local businesses to promote trade with their Middle East counterparts.

Nguyen Minh Phuong, a representative of the department, said Vietnamese enterprises have long focused on traditional markets like the United States, European Union and Japan and have overlooked Middle East, which she believes is a strategic market in the long-term, with the traditional markets almost being saturated.

She highlighted the potential of the Middle East market, saying it boasts huge purchasing power and less demanding consumers, which would make it easy for Vietnamese firms to satisfy the market's standards.

But she also underlined obstacles hindering Vietnamese exporters from entering the Middle East market, including an unstable political situation and cultural and language differences between Vietnamese enterprises and the region.

Phuong said Vietnamese firms were hesitant in studying and seeking partners from the region, as well as lacked a strategic and long-term plan to penetrate the market.

Le Thai Hoa, deputy director of the department, urged local businesses to develop long-term plans to enter the Middle East market by investing in a competent workforce specialising in trade, with a good understanding of the region's culture, language and trading customs.

He said in order to facilitate Vietnamese exports to the market, the government has approved a project on the development of Viet Nam-Middle East relationship by 2025.

Hoa also said the ministry was working to issue an action plan to implement the project.

In the past, the ministry has regularly hosted trade promotion events to help domestic firms approach the Middle East market, while instructing its trade offices in the region to keep Vietnamese exporters updated on the market situation and opportunities, Hoa said.

He added that publicity campaigns have been conducted to introduce Vietnamese goods to several supermarket chains in the Middle East with the hope of entering its retailer network.

As advised by trade experts, when working with Middle East businesses, Vietnamese firms must pay attention to the terms of payment in their contracts. Vietnamese enterprises require a deposit rate of at least 30 per cent of the contract value to avoid payment risks.

In addition to this, Vietnamese businesses should also request partners to use the irrevocable Letter of Credit payment method while discouraging customers from late payment. Vietnamese companies should not use the Documents against Acceptance (D/A) payment method, or accept money transfer via Western Union for payment.

According to the ministry, the bilateral trade value between Viet Nam and the Middle East reached US$12.8 billion in 2017, up 17.4 per cent from 2016. Of this, Viet Nam's export to the market in the whole year was recorded at $9.6 billion, which helped maintain the country's trade surplus at $6.4 billion.

Viet Nam's main export goods are mobile phones, computers and accessories, seafood, footwear, garment and textiles, fibre, rice, pepper, wood products, cashew nuts, natural rubber, vegetables and fruit and coffee beans.

The country mostly imported raw material from the Middle East for domestic production, such as plastic, liquefied gas, electronic spare parts, machines and animal feed. 

Stable financial polices keep business secure: PM
     
Financial policies must be kept stable in order to help firms feel secure while conducting production and business activities, Prime Minister Nguyen Xuan Phuc said on Monday.

The PM was speaking at a conference held by the Ministry of Finance in Ha Noi to review finance-State Budget work for 2017 and roll out tasks for this year.

He asked the financial sector to take the initiative in overcoming difficulties facing Viet Nam's economy while studying economic policies of neighbouring countries to help domestic development.

Deputy Finance Minister Tran Hong Ha said that in 2018, the financial sector will continue its cautious management of fiscal policies in close combination with monetary policies to further stabilise the macro economy, curb inflation and promote economic growth.

Besides, he said more efforts would be channelled into collecting State Budget taxes, closely controlling budget spending and tightening financial regulations, stressing that budget collection was expected to grow by 3 per cent against the estimate assigned by the National Assembly (NA). Budget overspending is projected to be capped at 3.7 per cent of GDP as set by the legislature.

Bui Van Nam, head of the Department of Taxation, said the tax sector would propose the NA issue a resolution to scrap irrecoverable and lingering debts to strengthen the national financial system, along with pushing administrative reform.

Director of the State Treasury, Nguyen Hong Ha, said that the Treasury had instructed its branches in cities and provinces to closely co-ordinate with relevant agencies to swiftly gather budget contributions, and urged investors to speed up the disbursement process.

By the end of 2018, the meeting was told, public debt ratio was set at about 63.9 per cent of GDP, Government debt at 52.5 per cent of GDP and foreign debt at about 47.6 per cent, with public debt structured towards sustainability.

Efforts would be doubled to accelerate the restructuring and equitisation of State-own businesses and complete the legal system on price management.

A decision released recently by the finance ministry estimated State budget revenues for the year at VND1.31 quadrillion (US$58.3 billion), including VND1.09 quadrillion from domestic sources, VND179 trillion in trade surplus, VND35.9 trillion from crude oil sales, as well as VND5 trillion in international aid.

Total State Budget expenditure for the year is estimated at VND1.52 quadrillion, including VND940 trillion in regular expenditure, VND399.7 trillion in development investment, VND112.5 trillion in interest payments, VND35.76 trillion on civil servants' payroll, VND1.3trillion in aid disbursement, and VND100 billion in additional financial reserve funds.

The ministry reported that 2017's total budget collection stood at VND1.2 quadrillion, up VND71 trillion or 5.9 per cent compared with the estimate, and VND43.7 trillion more than the target set by the National Assembly.

In the year, budget deficit was more than VND174 trillion, equivalent to 3.48 per cent of GDP, within the legislature's estimate. 

HCM City assures goods supply adequate for Tet
     
Authorities would crack down on unsafe food and corrupt officials who collude with fraudulent businesses, standing deputy chairman of the HCM City People's Committee, Tran Vinh Tuyen, has promised.

Speaking on a TV programme on Sunday on the issue of "Tet goods, issues requiring attention", he said the city would even prosecute firms for flouting food safety regulations to safeguard public health.

Earlier consumers participating in the programme had expressed fears of a shortage of goods, price rise and circulation of fake and poor quality goods during the Tet (the Lunar New Year) holidays beginning on February 16.

They wanted the city to improve oversight and crack down on the production and sales of fake and low-quality products.

The city and businesses should also organise mobile sales trips during Tet to enable workers at industrial parks and export processing zones to buy quality goods at reasonable prices, they said.

Tran Thi Ngoc Yen, who works in the Linh Trung Export Processing Zone in Thu Duc District, said many workers cannot afford to return to their hometown to celebrate Tet.

So they expect the city authorities to help them buy quality goods at reasonable prices by organising fairs and setting up sales outlets in processing zones, she said.

Nguyen Huynh Trang, deputy director of the city Department of Industry and Trade, said businesses have 20-30 per cent more stocks than during last Tet.

The city's price stabilisation programme would ensure prices of all essential goods are steady before, during and after Tet.

Beer and other beverage producers have assured they will not increase prices while distributors will offer big discounts on essential fresh products such as meat and eggs on the last two days of the old year, she said.

The city plans to set up 10,600 sales spots for price-stabilised goods including 1,000 spots on the outskirts and industrial and export processing zones.

For two months before Tet, there are 420 mobile vending carts selling subsidised goods.

Nguyen Anh Duc, deputy general director of Saigon Co.op, said since there is abundant supply for Tet, prices would not rise.

"Supermarkets would close only on New Year, and so people do not need to stockpile a lot of goods," he said.

Tran Tan Quy, deputy director of the city Department of Agriculture and Rural Development, said around 20,000 tonnes of safe fruits and vegetables would be available in the market during Tet.

Foods such as pork, poultry products, vegetables and fruits have to be bought from other provinces, and the city is committed to implementing measures to control such goods, he said.

Huynh Tan Phat, deputy head of the Veterinary and Animal Health Department, said there are four fixed inspection stations and the agency has also stationed three inter-agency teams at city entry points to monitor the quality of pork and poultry products coming from other provinces.

The department has also instructed slaughterhouses not to inject pigs with sedatives, he said.

Business community voices suggestions to improve business climate
     
The Vietnam Chamber of Commerce and Industry (VCCI) reported that it had passed 1,152 petitions from the business community to relevant State agencies as of the end of November 2017.

Of these, 954 had received replies. The information was released in VCCI's latest document on last year's outcome of the implementation of the government's Resolution 35/NQ-CP on business assistance and development by 2020.

The report said the businesses' concerns mostly revolved around administrative reform, including tax and customs procedures, and environmental inspection. Firms also complained that a number of inspections were not needed or were unnecessarily prolonged, causing a waste of time and money for enterprises. Many regulations were complicated and overlapped among different ministries and sectors.

They asked the State to improve the performance of funds for the development of science-technology, and small- and medium-sized enterprises. They also called for a frequent review of conditional business sectors, in line with the Investment Law.

The business community voiced its hope for equal access to resources and business opportunities, and asked for the serious consultation of experts and target subjects during the process of drafting and implementing laws and policies.

The community proposed measures to reduce business costs, including a suitable interest rate, reduction of land leasing prices, fees at some BOT (build-operate- transfer) projects, and logistic costs.

A number of comments asked for the protection of businesses' rights during bankruptcy procedures and at civil courts, while calling for higher fines to crack down on unhealthy competition, patent violations and illegal inspections.

VCCI Chairman Vu Tien Loc said authorities at different levels handled concerns from the business community faster than they did in 2016, particularly after the issuance of a Prime Minister's direction on pushing the implementation of Resolution 35.

According to the report, the State Bank, the ministries of Finance, Construction, Transport, Planning and Investment and Industry and Trade, and the people's committees of Ha Noi and Thua Thien – Hue were among the agencies that provided the most prompt and effective feedback to firms' requests. 

Experts discuss management models for economic zones
     
Experts at the Law Committee's forum on Thursday called for an early decision on administrative management models for special administrative economic zones.

National Assembly (NA)'s Deputy Chairman Uong Chu Luu said at the forum several options were discussed to decide which administrative management model should be applied to which economic zone.

The first option proposed there would be no people's councils and people's committees but a head of the zone appointed by the Prime Minister, with a centralised power and a compact administrative management system.

The second option was to continue with people's councils and people's committees in the special zones like other localities.

Luu said another option proposed the setting up of people's councils and committees but with a chairman who would be empowered like the head of the zone.

"Whichever option is chosen, it must comply with the Constitution and ensure a compact and efficient administrative management system to drive growth," Luu said.

The draft Law on Special Administrative Economic Unit is expected to be discussed at the fifth meeting of the 14th National Assembly in May.

Nguyen Si Dung, former Deputy Head of NA Office, emphasised the urgency to make a quick decision. He believed the first option was a good administrative management model as it would create conditions for a breakthrough development of the special zones.

There were concerns, however, about the mechanism to prevent the abuse of power by zonal heads, he said.

"Don't expect everything to be perfect from the beginning. The mechanism and policies will be improved during the operation," former Deputy Minister of Justice Hoang The Lien was quoted by Dau Tu (Investment) online newspaper. Lien said he favoured the first option.

Echoing Lien, former Deputy Head of NA Economic Committee Nguyen Van Phuc voted for the first option, agreeing this model would create breakthroughs.

Phan Trung Ly, former Head of the NA Law Committee, however, voted for the second option, saying both options were compliant with the Constitution.

According Dang Hung Vo, former Deputy Minister of Natural Resources and Environment, the proposal to provide a 99-year land lease term for several prioritised sectors in the draft law was necessary to encourage huge, long-term investments.

On Thursday, a delegation from the board of the project tasked with establishing special administrative economic zones, headed by Minister of Home Affairs Le Vinh Tan, worked with the central coast province of Khanh Hoa to develop Bac Van Phong special administrative economic zone.

On Wednesday, the delegation worked with the southern province of Kien Giang to develop Phu Quoc special zone.

It will also work with the northern province of Quang Ninh to develop Van Don special zone.

Tan said the projects for developing special administrative economic zones of the three provinces would be evaluated and completed to be proposed to the Government in February.

Tran Duy Dong, Director of the Ministry of Planning and Investment's Economic Zone Management Department, said 12 criteria were developed to evaluate the projects of developing Van Don, Bac Van Phong and Phu Quoc special administrative economic units. 

Investment opportunities from good growth
     
Strong economic growth in 2017 is fuelling investor confidence in the Vietnamese economy in 2018, with many investment opportunities on the horizon, experts said at conference held yesterday in Thanh Hoa Province.

The conference held by VTV24 and BizLIVE discussed investment and business opportunities in 2018 in the finance, real estate and securities sectors.

Tran Dinh Thien, Director of the Viet Nam Institute of Economics, said the business climate was improving together with the development of the private economic sector, which boosted the economy.

However, focus must be placed on growth quality, Thien said.

He said it was essential to hasten the handling of bad debts, equitisation of State-owned enterprises and tackle cross-share holding at banks, together with mechanisms to promote domestic enterprises through simplifying procedures and cutting costs for business.

Thien said that special mechanisms for HCM City and special administrative-economic zones must create breakthroughs to fuel economic growth.

Most participants at the conference predicted that GDP growth in 2018 would be about 6.7-7 per cent, which Thien said showed optimism.

Former Deputy Minister of Planning and Investment Dang Huy Dong said: "Viet Nam posted higher-than-target economic growth in 2017. Still, greater efforts are required."

"It's time to accelerate economic growth," Dong said, adding that Viet Nam can achieve growth of 8-9 per cent in the next decade.

The restructuring of the banking system was promising brighter prospects for financial investment.

Expert Le Xuan Nghia said that 2017 was a successful year for the financial industry, including the banking, securities and insurance sectors.

Stability would continue in 2018, Nghia said. However, it was necessary to create resources to reduce interest rates

However, Can Van Luc, senior advisor of the Bank for Investment and Development of Viet Nam, said lowering interest rates was not easy because bad debts could not be solved quickly, but the rates would be stable.

In the property sector, experts said that 2018 would be a year for the mid-end segment due to high demand.

Regarding condotels, Nguyen Manh Khoi, Deputy Director of the Ministry of Construction's Housing and Real Estate Market Management Department, said that this property product had attracted significant attention in recent years.

However, there was a lack of clear regulations to regulate condotels which might cause unexpected problems for investors, Khoi said.

He added that the ministry was compiling regulations to regulate condotels, in which legality and ownership would be clarified.

Trinh Van Quyet, chairman of developer FLC Group, urged the early promulgation of regulations for condotels to help developers and encourage investment in the resort property market.

For investments in the securities market, Pham Hong Son, Deputy Chairman of the State Securities Commission, said that focus would be placed on enhancing market transparency and market discipline in 2018 to protect investors and ensure the market would develop sustainably. 

Samsung asked to support training
     
The Vietnamese Government expects Samsung to further support human resource training and technology transfer in the country, helping Vietnamese parts suppliers take part in value chains and become suppliers of materials and parts for Samsung, said Deputy Prime Minister Trinh Dinh Dung.

Speaking at a meeting with president of Samsung Viet Nam Complex Shim Won Hwan in Ha Noi on Friday, Dung said he hoped Samsung and South Korean investors would continue increasing output and export value, generating jobs and boosting people's living standards.

Shim Won Hwan said there were 160,000 people working for Samsung factories in Viet Nam. The firm had carried out development policies and ensured social security.

Along with that, he said enterprises are also promoting other fields such as household electronics, electronic parts and accessories. Up to now, 20 Vietnamese enterprises have become level-1 suppliers for Samsung.

Previously, Vietnamese enterprises mainly provided printing and packaging products, but now they can supply hi-tech devices and materials such as metal moulds and components, said Hwan.

To attract more Vietnamese businesses to value chains, Samsung annually holds two exhibitions to introduce technology and seek local suppliers. The company also helps Vietnamese enterprises upgrade their knowledge and skills in technology and management to help them become component suppliers for Samsung factories.

Deputy PM Dung lauded the large-scale investment of Samsung in Viet Nam that generated jobs for hundreds of thousands of employees and created global products, contributing to the increase of exports and reducing Viet Nam's trade deficit, ensuring trade balance between Viet Nam and South Korea.

The Vietnamese Government also welcomes South Korean investors, including Keb Hana Financial Group, to invest in the country and help improve the local financial market, said Deputy Prime Minister Vuong Dinh Hue.

Hue said during a meeting with the South Korean financial group's chairman Kim Jung Tai yesterday that Viet Nam expects Hana to study the local market and enhance its direct and indirect investment in this sector as Viet Nam has been raising a substantial amount of capital for the development of domestic infrastructure via private-public partnership agreements with foreign investors.

In addition, the Hana group could work with the Vietnamese Government to restructure the banking industry, using strigent regulations.

"The Government sees 2018 as the year in which the restructuring of the banking sector should be sped up and that will create good investment opportunities for financial investors like Keb Hana Financial Group," said Hue.

He also lauded the partnership between Keb Hana Financial Group and the Joint Stock Commercial Bank for Investment and Development of Viet Nam (BIDV) and said the two sides would have a big opportunity to explore the Vietnamese technology-based financial solution (fintech) and mobile payment markets in the future.

In return, Keb Hana Financial Group chairman Kim Jung Tai praised Viet Nam's investment and business climate, which has improved in recent years.

The South Korean financial firm plans to invest in infrastructure development via direct and indirect investment and expand its co-operation with Vietnamese financial institutions via fintech firms, he said.

The partnership with BIDV will help both sides increase their business values and explore new financial and lending solutions, Kim said.

In the past year, the two countries celebrated 25 years of diplomatic relations. Accumulated up to December 2017, South Korea ranked first of 121 countries and territories investing in Viet Nam with more than 6,400 projects with total registered capital of about $57.66 billion.

Bao Viet posts $1.5 billion revenue in 2017
     
Bao Viet Group has announced total consolidated revenue of some VND31.2 trillion (US$1.5 billion) in 2017, increasing 21.5 per cent from the previous year and surpassing 8 per cent of its set target.

Its after-tax profit was also estimated to be higher than the target.

The group's insurance sector continued to achieve a double digit growth rate. In 2017, life insurance premium rose by 25 per cent from 2016 and took the lead in the market in terms of new contracts, which were worth VND3.8 trillion.

Its non-life insurance exceeded plans with Original Gross Premium Income of VND8.5 trillion.

Its member companies introduced many insurance products in 2017, while promoting new products for individual customers through banking channels such as house building and repair loans Bao Viet Happy House, Bao Viet Happy Life and adding new services to customers using its internet banking and the Bao Viet bank card.

Bao Viet's securities sector also enhanced its brokerage market share in 2017 with the success in consultancy of State-owned capital divestment at Sabeco.

Its fund management continued to grow in terms of total management assets, which rose to $1.9 billion, up 16 per cent from the previous year.

The group has targeted to focus on implementing brand repositioning towards sustainable development while continuing to complete information and technology infrastructure and cooperate with prestigious partners to improve management quality. 

Petrol prices stable, oil prices increase slightly
     
he price of bio-fuel E5 was kept unchanged while diesel 0.05S and kerosene increased slightly by VND360 and VND495 per litre, respectively, in the latest regular adjustment of petrol and oil prices as of 3pm on Thursday.

The ministries of industry and trade and finance announced that the price of E5 is not higher than VND18,243 per litre and diesel 0.05S and kerosene should not be higher than VND15,529 per litre and VND14,112 per litre, respectively.

This is the first time petrol and oil prices were adjusted in 2018.

The two ministries conduct a review of fuel prices every 15 days to adjust prices in accordance with fluctuations on the world market.

In 2017, petrol and oil prices were adjusted 24 times, including nine hikes and nine drops. 

Hoa Phat produces record steel in 2017
     
Hoa Phat Group, a major industrial group in Viet Nam, produced a record volume of finished steel products – three million tonnes – in 2017, a year-on-year increase of 25 per cent, the group's managers said on Thursday.

Of this, construction steel accounted for 2.2 million tonnes, while steel pipes contributed to 600,000 tonnes and the remaining was galvanised steel.

Last year, Hoa Phat exported some 200,000 tonnes of steel products. They included 161,000 tonnes of steel bars and rolled steel to the United States, Canada, Australia, Malaysia and Cambodia.

The increase in export volume to strict markets showed high competitiveness of the group's steel products, especially high-quality rolled steel with code SAE1006 and SAE1008.

It was the first time Hoa Phat Steel surpassed an annual production of two million tonnes, a year-on-year surge of 20 per cent and 10 per cent higher than its plan for 2017.

In the domestic market, Hoa Phat continued to top the market share with 24 per cent. Sales in the central and southern regions grew rapidly.

Hoa Phat sold 79,000 tonnes of pig irons at home and foreign markets. It also consumed over 600,000 tonnes of steel pipes and 200,000 tonnes of galvanised steel sheets, exceeding its yearly targets for 2017.

Hoa Phat is the leading player in the steel industry in Viet Nam. Both construction steel and steel pipes of the group are leading the market, accounting for 24 per cent and nearly 27 per cent of market shares, respectively. 

EVN told to develop affordable green power
     
Deputy Prime Minister Trinh Dinh Dung has asked Electricity of Viet Nam (EVN) to develop green power with prices people can afford, adding that the transparency in power pricing must be improved.

Stressing the important role of EVN in power supply, Dung said at a group conference yesterday that it was critical to restructure power supply sources to meet the electricity demand for socio-economic development.

Developing green power to replace energy that produced pollution was a solution to many problems, Dung said, urging EVN to map out plans and resources to achieve this aim..

In addition, he said the group must hasten restructuring to enhance management and competitiveness.

Dung asked EVN to complete the equitisation of Power Generation Corporation No 3 in the first half of the year, and of the two remaining power generation corporations later.

Viet Nam's electricity demand is expected to increase significantly in coming years. On average, power demand is likely to increase by 10 per cent annually by 2030.

Under national power development planning for the 2011-20 period, total power generation capacity is expected to reach 60,000 MW by 2020 and 96,500 MW by 2025.

The Deputy PM said the power sector was encountering many challenges to meet the rapidly increasing power demand as well as the requirements of environmental protection. At the same time, financial resources for new power projects was limited.

Dung said focus should also be placed on implementing major projects to meet power demand, safely operating hydro-power plants, saving natural resources and protecting the environment.

Vo Quang Lam, EVN's deputy director general, said that the group would ensure sufficient power supply in 2018 if no unusual situations occurred.

EVN planned to produce and buy a total of 210.49 billion kWh electricity in 2018, an increase by 9.38 per cent over the previous year.

The power-loss rate would be reduced by 0.27 percentage points to 7.2 per cent.

The group also hopes to improve its ranking by the World Bank's Doing Business report from 64th out of 190 countries and terrioties in 2017 to 60th this year.

The group also wants the Ministry of Industry and Trade to push up the implementation of power projects outside EVN and to direct Viet Nam National Oil and Gas Group, Viet Nam Gas Corporation, to ensure gas supply for producing power.

According to EVN, the group produced and bought a total of 192.45 billion kWh in 2017, up by 8.6 per cent over 2016. 

Food safety should be priority for local, export markets
     
Unsafe food is still widespread in the domestic market, causing concern among consumers, according to experts.

"Vietnamese producers do this very well for exports, but in the domestic market consumers still face risks from unsafe food," Pham Khanh Phong Lan, head of the Food Safety Management Board of HCM City, said.

In recent years, exports of Vietnamese farm produce have increased significantly year after year.

According to the Ministry of Agriculture and Rural Development, Viet Nam earned US$36.37 billion from farm produce exports last year, a year-on-year increase of 13 per cent. Fruits and vegetables alone fetched $3.5 billion.

"To achieve these numbers, Vietnamese farm produce must satisfy international quality standards, so the country can show that it has high potential for producing safe food," Lan said.

Producers still give priority to export products of good quality and distribute lower-quality products in the domestic market, she added.

The Government's regulations and management policies still have loopholes for fraudulent businesses to thrive, she said.

Also, producers have had difficulties because consumers want to have both safe and beautiful products at cheap prices, she said.

Nguyen Thai Binh, director of Trung An Hi-Tech Farming JSC, said to produce safe products, producers should comply with Vietnamese Good Agricultural Practices (VietGap) standards.

There is a lack of trust among consumers about safe products, he said. To win back trust, State management agencies must improve the control of the market and strictly deal with violations on food safety, he said.

Vu Kim Hanh, chairwoman of the High Quality Vietnamese Product Business Association, said experiences from many countries showed that in addition to businesses and farmers investing in production and trade and improving product quality, government agencies, business associations and scientists should offer help to producers so they can acquire food-safety certificates and promote their products at home and abroad.

This would help businesses and farmers save on costs and minimise risks when bringing goods to the market, she said.

Lan from the city's Food Safety Management Board said HCM City had many practical programmes to develop safe food supply chains for domestic and export markets.

Developing co-operative models and supply chains towards ensuring food safety and creating favourable conditions for farmers and producers has been identified as one of the most important solutions, she added.

The co-operation model, with participation of businesses (ensuring outlets for products), cities and provinces (having land for producing safe food), and the association and the Food Safety Management Board of HCM City (for consulting, certifying and connecting farmers with businesses), will ensure a closed production chain as well as high consumption of safe food products.

Ministry to promote competitiveness of local firms
     
The Ministry of Industry and Trade (MoIT) will enhance trade promotion programmes and give more support to businesses to increase their competitiveness in the local market in 2018.

Nguyen Loc An, deputy head of the ministry's Domestic Market Department, said the economy saw positive changes last year.

The prices of energy and agricultural products saw an increase last year while those of metal items reported a decrease.

The goods market has been relatively stable thanks to cooperation among the ministries and localities, bringing down the consumer price index (CPI) to a low growth rate of 3.53 per cent for 2017, lower than the Government's target.

The total revenue from retail sales and services reached VND3.93 quadrillion (US$174.85 billion) in 2017, surging 10.9 per cent year on year.

Tran Duy Dong, director of the department, said the country's goods market this year would be affected by the price increase trend of materials and fuels in the world since the end of 2017.

On the other hand, abnormal changes in the weather will also have an impact on the people, agricultural production and the supply-demand of necessities. The prices of goods which are under the State management, such as electricity, healthcare and education, will continue to be adjusted according to the set roadmaps, Dong said.

He said the ministry had focussed on implementing 71 projects to develop the local market, closely linking with the movement of 'Vietnamese give priorities to Vietnamese goods by 2020' with an aim to promote local trade.

It will concentrate on local trade promotion activities, especially during the holidays and Tet (Lunar New Year) while launching big events with wider reach rather than small and repetitive ones.

The ministry has been implementing supply and demand connection and price stabilisation programmes to create abundant goods supply and stable prices.

The MoIT has also asked domestic businesses to establish and develop supply chains, especially in the agricultural sector.

In addition to this, it will give support to small- and medium-sized enterprises to improve their products' quality and competitiveness. It will give solutions on market management, anti-counterfeit goods and protection of consumers' rights.

"The ministry is collecting opinions for its strategy for local trade development by 2025 with a vision for 2035. The strategy targets a domestic trade value of VND11 quadrillion by 2025 and VND44 quadrillion by 2035," he said.

However, it suggested that ministries should continue to follow the market changes and remain active to implement policies to control inflation.

The MoIT will try to limit the trade deficit and implement market forecasts in a better manner to have timely solutions. It will also mete out strict punishments for trade fraud and speculation activities to stabilise the local market.

After achieving successes in exporting goods to foreign countries, many exporters decided to return to the local market, as they could reap greater advantages in Viet Nam's deep integration with the world economy.

Nguyen Quang Vinh, who is in charge of the local retail sale at Duc Viet Company, told Hai Quan (Customs) newspaper that all their interior products for children had been exported to foreign markets such as the United States and the European Union.

However, in 2013, the company decided to invest in the local market, as the demand for the products in Viet Nam has been on the rise, and many foreign firms started paying attention to the market.

Duc Viet now dominates the interior product market for children in Viet Nam, thanks to the advantages of being a local firm with attractive designs, Vinh told the newspaper.

Honey and Coffee Company Limited has been exporting honey to the US and Japan for 10 years. However, Nguyen Van An, company's director, said the local firms found it hard to build their own trademarks in the foreign markets. Most of the exported products were under foreign brand names.

So, he decided to invest in the local market four years ago. His company has invested in three plants in HCM City, Binh Duong and Dong Nai provinces.

Pham Thai Binh, director of Trung An Hi-tech Farming JSC, said that in addition to rice exports to many countries in the world, the company had started selling rice in the local market since 2015.

Binh was quoted by the newspaper as saying that with a population of more than 90 million people, the local market has been a good consumption channel. Many rice producers have paid attention to the local market as people's awareness about clean and organic rice has improved.

Phu Yen to host investment promotion conference
     
The central province of Phu Yen will organise an investment promotion conference on January 19 with the participation of some 350 foreign and domestic businesses.

The event aims to publicise Phu Yen's advantages, potential and policies, as well as provide a platform to those sectors seeking investment until 2020, the provincial People's Committee vice chairman Phan Dinh Phung told baodautu.vn.

He said the local authorities hoped to receive suggestions from foreign and domestic firms that can help Phu Yen to improve its investment and business climate.

The province is seeking investment in a wide range of sectors, including infrastructure, agro-forestry-fishery, textile and garments, energy, electronics, ICT, mechanical engineering, supporting industry and tourism, said Le Tan Ho, director of the provincial Department of Planning and Investment.

Latest reports of the Foreign Investment Agency reveal that Phu Yen has so far attracted 45 projects with foreign investment worth more than US$4.96 billion. This has helped Phu Yen rank 16 among 63 provinces and territories in terms of attracting foreign investment. 
In a first, domestic tax collection hits VND1 quadrillion     
For the first time, domestic tax collection hit the VND1 quadrillion (US$43.9 billion) milestone this year, according to statistics of the General Department of Taxation.
The total collection surpassed the target set by the Government by some 5 per cent.
According to Deputy Minister of Finance Do Hoang Anh Tuan, the total State budget collection was estimated to reach some VND1.3 quadrillion, exceeding the target by nearly VND70,000 trillion, or more than 5 per cent.
Tuan said the private economic sector and foreign direct investment sector contribute significantly to the State budget collection. Tax collection from the non-state sector rose by 23 per cent, FDI sector increased by 20 per cent over the previous year and collection of personal income tax went up by 22 per cent.
Besides this, enhanced tax management also helped increase revenue by more than VND17 trillion.
Tuan said the development of businesses and higher-than-target economic growth of 6.81 per cent together with hastened reform of the tax authorities boosted tax collection.
Ha Noi and HCM City both fulfilled the target of tax collection in 2017. Budget collection estimate of Ha Noi in 2018 was VND218.2 trillion and that of HCM City was VND376,78 trillion, rising 10 per cent and 8.3 per cent over 2017, respectively. 
Decision of Thai Binh economic zone's establishment announced     
The People's Committee of Thai Binh Province on January 3 announced the Prime Minister's decision on the establishment of the Thai Binh Economic Zone.
The Thai Binh Economic Zone covers an area of 31,000ha in 30 communes and one town in the districts of Thai Thuy and Tien Hai.
It is one of 17 economic zones in Viet Nam, which functions as both an industrial cluster and coastal service-trade-urban area. Investors in the zone will receive incentives in line with the Government's policy.
Speaking at the decision announcement ceremony, chairman of the provincial People's Committee Nguyen Hong Dien said this was a very important event, marking the first step in the formation and development of the Thai Binh Economic Zone.
Once operational, the zone will capitalise on the potential of the local workforce, land and natural gas resources, and convenient transport networks, he noted.
The zone is expected to contribute significantly to the province's socio-economic development in the future.
A steering committee for the construction of the Thai Binh Economic Zone will be set up and led by chairman of the provincial People's Committee Nguyen Hong Dien.
Also, at the ceremony, the establishment of a management board for economic zones and industrial parks of Thai Binh Province was declared, with vice chairman of the provincial People's Committee Pham Van Ca being appointed as its head. 
Can Tho set to increase Japanese investment     
The southern city of Can Tho will take up a series of activities this year to strengthen cooperation with Japan and attract Japanese investors.
Speaking at a conference of the city's working group on Japan-related issues (Japan Desk) on Tuesday, Nguyen Khanh Tung, director of the city's Centre for Investment, Trade Promotion and Exhibition, said one of the activities was the construction of an ICT Innovation Centre developed by the Brainworks Company.
Other activities will include a trade and investment promotion conference in Japan's Hyogo prefecture, a meeting with Japanese investors in Ha Noi and a dialogue with Japanese firms.
In April, Can Tho will launch a model farm project, the first of its kind in the city.
The project is jointly developed by the Can Tho College for Economy and Technology and Japan's VAIO Company. The aim is to impart high-quality training to agriculture experts in Can Tho and build facilities to apply agricultural technology similar to Japanese agri-businesses.
A Viet Nam-Japan Industrial Park will also be constructed, Tung said.
Truong Quang Hoai Nam, vice chairman of the People's Committee of Can Tho, said many Japanese investors were interested in Viet Nam, but only a few Japanese firms were doing business in the city.
Therefore, he said, Can Tho needed to make a breakthrough in attracting Japanese investments.
According to the Can Tho Centre for Investment, Trade Promotion and Exhibition, by the end of 2017, the city accommodated 77 projects with foreign investment worth US$656 million. Its export and service revenue in the year hit $1.77 billion, exceeding the city's target by 5.9 per cent and representing a year-on-year rise of 13.9 per cent.