Vietnamese farmers seek to export safe pork products
Last update: 16:00 | 11/11/2017
V
ietNamNet Bridge - In 2016, the livestock industry produced 54.5 million pigs, but domestic consumption was 35.8 million.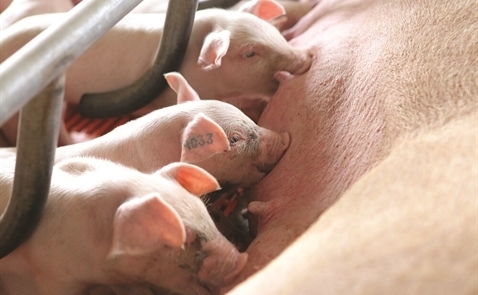 Pig farmers in Buon Ma Thuot City are trying a new production model in an aim to export products after suffering from an oversupply crisis this year.
Vietnam can produce 4 million tons of meat in live weight every year with the value even higher than the rice export turnover. 
However, it can export 20,000 tons of suckling pigs. The overproduction puts farmers in a state of constant anxiety as they will go bankrupt if products don't sell. 
According to the General Statistics Office (GSO, in the 2011-2016 period, the number of farmed pigs in Vietnam increased by 3 percent per annum, while domestic consumption increased by 2 percent only. 
In 2016, Vietnam had 54.5 million pigs, but only 35.8 million were consumed domestically, according to IBC.
In 2016, Vietnam exported 12 million pigs to China across the border gate. 
In 2016, Vietnam exported 12 million pigs to China across the border gate. However, the number of pigs exported this year is 2.4 million only, a sharp fall of 80 percent compared with 2016.
The situation is unfavorable for farmers. The major export market has shrunk, while the export volume through official channels is modest, just 20,000 tons and domestic consumption has not increased as expected.
Experts once gave warnings about the heavy reliance on China as the major export market. They said once China cuts the import volume, Vietnam would suffer from overproduction. 
This happened some months ago, when sales unexpectedly dropped and farmers had to shout to the trade industry for help.
Pham Duc Binh, deputy chair of the Vietnam Animal Feed Association, commented that the latest crisis has rung the alarm over small-scale farming. 
"While farming households suffered from overproduction, large enterprises still could sell products and make stable profits," he said.
Analysts said Vietnam should think of boosting exports through official channels in the context of rising output, especially when demand in the world is increasing. 
Lee Jong Beom from Daewon JSC said South Korea's pork imports have been increasing rapidly, reaching $5.8 billion in 2016. However, the country mostly imported from the US, Germany and Spain.
To be able to export to choosy markets, Vietnam needs to prove high quality and safety of its products. 
Control Union has granted a GlobalGAP certificate to Anova Farm, a subsidiary of Nova Group. This is the first and only pig farm which meets GlobalGAP standards.
Vu Manh Hung, president of Hung Nhon Group in Binh Phuoc province, said a Dutch company has contacted him to discuss the import from the company. 
Hung Nhon plans to export 10,000 tons of pork to the Netherlands each year.