VSSA proposes cane and sugar development fund
Last update: 16:39 | 11/08/2017
The Vietnam Sugarcane and Sugar Association (VSSA) has proposed establishing a sugarcane and sugar development fund to help boost productivity and ensure sustainable development in the industry.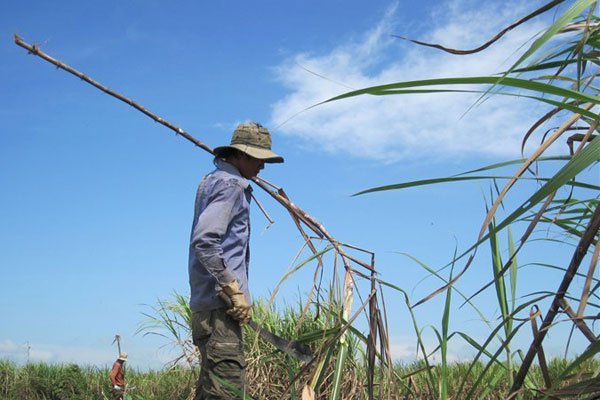 Farmers harvest sugarcane on a farm. VSSA has proposed establishing a sugarcane and sugar development fund
Vietnam looks to have 300,000 hectares under sugarcane cultivation and annual sugar output of two million tons by 2020. To attain the targets, there should be drastic measures to promote production and improve the quality of input material, sugar and by-products, according to VSSA.
For sugarcane production, growers will have to boost the application of science and technology by investing in advanced machinery and modernizing all stages of the production process from breeding, tilling and fertilizing to watering, harvest and transport.
The country expects to raise productivity to 70 tons of sugarcane per hectare to turn out seven tons of sugar and raise the average commercial cane sugar rate to 10%. Such improvements would help sugarcane growers reduce production cost to less than VND500,000 (US$22) a ton of sugarcane and earn a profit of VND40 million (over US$1,750) a hectare.
Sugar mills should produce more crude and refined sugar to replace white sugar and at the same time, make the most of by-products to slash the sugar price to less than VND10,500 a kilo. According to VSSA, bagasse can be used to generate electricity and produce fertilizer, while molasses can be utilized to make wine, alcohol and biological ethanol.
Ha Huu Phai, chief representative of VSSA in Hanoi, said hundreds of trillions of Vietnam dong would be needed to implement those tasks, so it is essential to establish a sugar and sugarcane development fund with contributions from the Government, sugar producers, sugarcane growers and other sources.
SGT