Vietnam increases petrol imports from ASEAN, South Korea
Last update: 16:12 | 10/08/2017
Vietnam imported petroleum mainly from the ASEAN and South Korea in the first seven months of 2017, which together accounted for 90 per cent of the imports.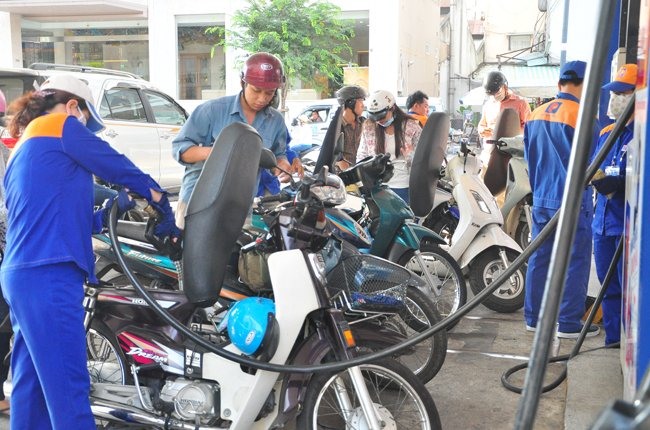 Vietnamese petroleum firms increased imports from ASEAN countries and South Korea to enjoy preferential taxes. 
Statistics from the General Customs Department show that the country imported 5.1 million tonnes of petroleum from the ASEAN and 1.72 million tonnes from South Korea between January and July. In the ASEAN, Singapore was the biggest petroleum exporter, with 3.06 million tonnes; Malaysia followed with around 1.5 million tonnes; and Thailand with 567,500 tonnes.
Singapore's petrol exports in the seven-month period was 2.79 million tonnes higher compared to the same period last year. However, Malaysia saw a sharp drop in petrol exports to Vietnam 
This is because Vietnam has increased its petrol imports from South Korea as it enjoys a preferential import tax. Under the Free Trade Agreement (FTA) between the ASEAN and South Korea, signed in May 2015, Vietnam reduced import tariff on gasoline from South Korea to 10 per cent from 20 per cent for other markets, effective December 20, 2015.
By the end of July, Vietnamese firms had imported around 1.72 million tonnes of petroleum from South Korea, double that of the same period last year and close to touching the total amount of 1.9 million tonnes imported in 2016.
The country's petrol imports from the ASEAN countries in the January-July period accounted for 68 per cent of its total imports, while from South Korea accounted for 23 per cent, a total of 90.7 per cent.
As a result, petrol imports from traditional markets such as China has gone down as domestic petroleum importers benefit from the big tax difference.
However, the decreased tax payment from importers, who are opting for preferential tax markets, has affected the State budget collection. In the first seven months of 2017, Vietnam imported 7.55 million tonnes of petroleum worth US$3.9 billion, a 4.6 per cent and 34.2 per cent increase in terms of quantity and value, respectively.
VNS