State to maintain majority holding in Trang Tien Plaza
Last update: 14:55 | 14/07/2017
The government has approved the State maintaining a majority holding of 51 per cent in the Trang Tien Investment & Trade Co., the manager of the luxurious Trang Tien Plaza shopping center in Hanoi's city center, where the State Capital Investment Corp. (SCIC) holds 90 per cent and the Hanoi Trade Corporation (Hapro) 10 per cent.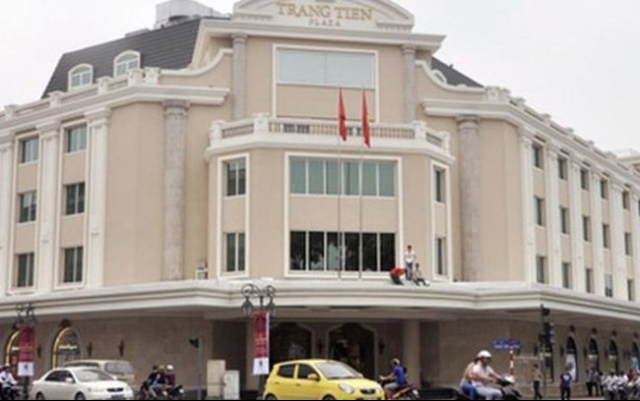 This is part of a July 10 decision approved by Deputy Prime Minister Vuong Dinh Hue that requires the SCIC to divest from more than 130 companies during the 2017-2020 period.
Currently leased to the IPP Group, which specializes in distributing luxury goods and targeting high-income earners, Trang Tien Plaza, according to the SCIC, holds significance in Hanoi's history and culture.
The government's investment arm cited this as the reason for the State retaining a controlling stake in the shopping center in an earlier statement sent to the government, even though trade is not a sector in which the government needs to maintain ownership, which the Ministry of Industry and Trade previously said in a proposal was why the State should sell Trang Tien Plaza completely.
Deputy Head of the Enterprise Finance Department under the Ministry of Finance, Mr. Dang Quyet Tien, told VET that the SCIC's plan might be due to Trang Tien Plaza's business efficiency and that SCIC may want to sell stakes at a higher value.
Originally the Hanoi General Department Store, Trang Tien Plaza was first opened in 2002 as a joint venture between Vinaconex and Hapro and was considered a symbol of Hanoi's economy during integration. The shopping mall reopened its doors in 2013 after a long renovation process. It expected to attract high-end customers, especially international tourists, with its luxury brands.
The July 10 decision also requires SCIC to equitize five State companies as well as divest from 132 businesses, including large enterprises such as Bao Minh Insurance (51 per cent), Vietnam Reinsurance (40 per cent), pharmaceuticals firms Traphaco (36 per cent) and Hau Giang (43 per cent), as well as Military Bank (10 per cent), while maintaining a majority holding in FPT Telecom.
While a detailed divestment plan was not revealed, SCIC has submitted two options for divesting its stake in Vinamilk, the country's largest listed company and in which it still holds 39 per cent.
In the first six months of this year, SCIC collected more than VND12.2 trillion ($538.9 million) from selling stakes worth VND1.39 trillion ($61.1 million) in book value at 20 enterprises. The fund posted a record pre-tax profit of VND19 trillion ($836 million) last year, nearly four times the figure in 2013.
VN Economic Times