VTV, SCIC withdraw capital from giant tower project
Last update: 13:53 | 11/07/2017
Construction of VTV Tower, which was expected to be the world's highest, will likely be put on hold.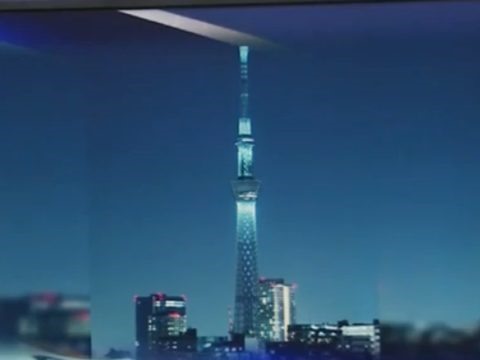 A model of VTV Tower in Ha Noi. The tower is expected to be among the top attractions in the capital city.
The move comes in the wake of two major investors --Vietnam Television (VTV) and State Capital Investment Corporation (SCIC) -- withdrawing investment from the project.
In a document sent to the Government Office reporting on the VTV tower project and method to restructure investment capital at VTV Tower Joint Stock Company, as reported by online newspaper vneconomy.vn, the Ministry of Finance said VTV had been asked to divest its whole or majority of capital from the project because it needed to focus on investing in producing TV programmes and developing its television business.
VTV said SCIC was also planning to withdraw its capital from the company because the project was not included in the list of projects that need to be controlled by or capital contribution from the State.
Additionally, the project was not yet approved by the Prime Minister.
The finance ministry asked VTV and SCIC to hold VTV Tower Joint Stock Company's shareholders' meeting to identify the necessity and objectives of the project before informing PM Phuc for consideration and decision.
In case VTV and SCIC did not take part in the project, it meant the State would not invest in this project.
Earlier, former prime minister Nguyen Tan Dung had agreed the plan of research and investment co-operation of VTV and SCIC in 2015, according to which the VTV tower would be constructed on 14ha in the new urban centre of West Lake in Ha Noi.
The project is evaluated as an international standard project, therefore it needs a special policy on capital, construction site and selection of contractors, which should be decided by the Prime Minister.
At that time, BRG Group become an investor of the project after the Prime Minister allowed VTV to select its partner.
The tower was designed to be 636m in height, two metres higher than Asia's highest tower – Sky Tree in Tokyo, Japan, and 36m higher than China's Guangzhou television tower. It was expected to be the highest tower in the world.
VTV Tower Joint Stock Company received the business registration certificate at the end of 2015, with registered capital of VND600 billion (US$26.3 million). According to the VTV report, three investors have contributed VND150 billion. 
VNS