M&A abuzz in real estate market
Last update: 16:52 | 19/05/2017
Recently, Quoc Cuong Gia Lai Joint Stock Company's stock price has been on a constant increase, propelling it from under VND4,000 ($0.18)  to VND14,200 ($0.62) on May 12 (ticker QCG on HoSE). One of the reasons for this galloping rise was mentioned in the firm's audited consolidated financial statement.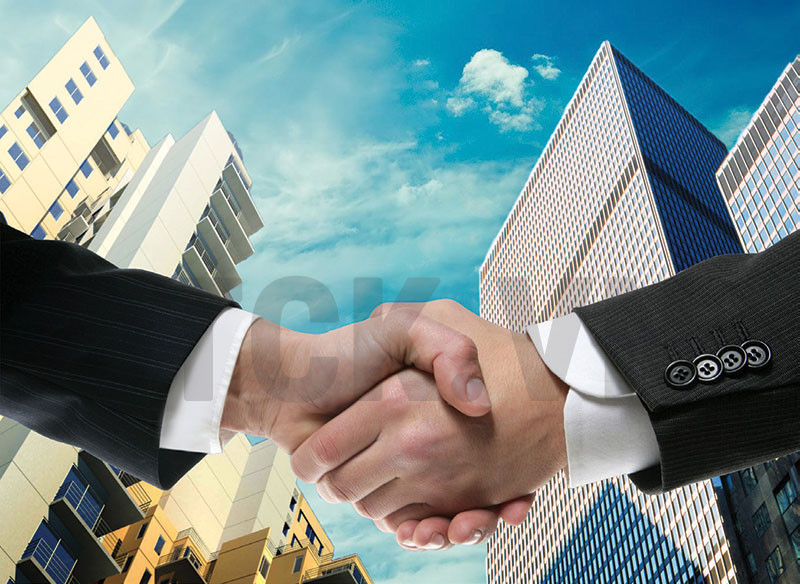 In particular, QCG had received $50 million of deposit in order to transfer 100 per cent of its ownership in the Phuoc Kien project (Nha Be, Ho Chi Minh City) to Sunny Island Investment. This deposit helped QCG to pay off a VND1.352 trillion ($59.5 million) debt to the Bank of Investment and Development of Vietnam (BIDV).
Phuoc Kien is a sizable residential project on a 93-hectare area. Nguyen Thi Nhu Loan, chairman of QCG, said that the firm has put a lot of effort and placed high expectations on this project. However, up till now, the project has not finished paying land use fees and site clearance compensation. Thus, the project is not qualified to be transferred, so it is not clear how the deal has been struck between the parties.
Sunny Island Investment, the partner of QCG, is a newbie on the market. This company was established on February 16, 2017 with VND250 billion ($11 million) of chartered capital, and it is headquartered in Van Thinh Phat Office Building at 8 Nguyen  Hue Street, District 1, Ho Chi Minh City.
It is rumoured that Sunny Island Investment's owner is a rich businessman in the real estate market who has recently become well-known for a wide range of acquisitions.  
Apart from Phuoc Kien, QCG has previously transferred some other projects as well, such as the project at 39 Ben Van Don Street, District 4, Ho Chi Minh City to Novaland Group. The project has since been renamed The Tresor.
Recently, in Ho Chi Minh City, there have been rumours of Phat Dat Real Estate Development Corporation transferring River City (District 7) to Van Thinh Phat Investment Group Corporation, the developer of the $6-billion Saigon Peninsula located right beside River City.
In the recent annual shareholders' meeting, Nguyen Van Dat, chairman of Phat Dat, declined the rumour. Nevertheless, Phat Dat has recently cancelled the apartment sale and purchase agreements already made with some customers in River City and duly paid compensation to them. Also, it stopped the sale announcements and sales activities of apartments in the project.
River City has a total investment fund of $500 billion and is developed by Phat Dat in cooperation with An Gia Investment and Development Corporation, which specialises in investing and developing residential properties in Ho Chi Minh City, and Creed Group, a Japanese real estate firm specialising in principal investment and property development.
Recently, Phat Dat has transferred a part of its ownership in the VND1-trillion ($44 million) Cam Ranh Mystery Villas in Northern Cam Ranh Peninsula to real estate firm Hung Thinh Corporation. 
Hung Thinh declined to disclose the exact value of the transaction, however, it is promoting the project's development.
Previously, Hung Thinh had plenty of successful real estate M&A transactions. Its most recent successes were the acquisition of two real estate projects in Binh Tan district, Ho Chi Minh City from Binh Chanh Construction Investment Shareholding Company (BCCI).
Another firm, called Dream House Investment Corporation (DRH), is expanding its scale by real estate M&A transactions. 
Since 2016, DRH has been constantly publicising its purchases of numerous real estate projects, such as D-VELA on Huynh Tan Phat Street, a high rise apartment project on Ben Binh Dong Street, and Loc An Resort in the southern province of Ba Ria-Vung Tau.
Most recently, DRH has spent hundreds of billions of VND on purchasing two real estate projects called Terracotta Hill and Metro Valley. 
In particular, Terracotta Hill has an acreage of 26,745 square metres with about 140 detached houses, each with an average acreage of 105sq.m, and four 210sq.m villas. 
The total investment for this project is VND195.6 billion ($8.6 million). DRH's low-rise apartment project in District 9, Ho Chi Minh City has a total acreage of 3.47 hectares with a total investment of VND640 billion ($28.16 million).
Besides, many other real estate firms in southern Vietnam have also been revving up M&A activities, such as Novaland, Greenland, and Thu Duc House
Under the theme "Seeking a big push," Vietnam M&A Forum 2017 will be the place to exchange suggestions and introduce opportunities as well as share experiences to create a breakthrough in the market. Slated to take place on Thursday, August 10, 2017 at GEM Centre in Ho Chi Minh City, the 9th Vietnam M&A Forum will feature the following activities:
•           A specialised conference on M&A activities in Vietnam;
•           A Deal Awards ceremony to honour the best M&A deals of 2016-2017;
•           The issuance of Vietnam M&A Outlook 2017 Special Publication;
•           A post-conference master class on M&A strategy.
We are delighted to invite your organisation to become part of the forum by jointly organising and sponsoring the event, promoting your image, and presenting your business and projects at the forum and in its related publications.
Potential real estate market
Expert opinion says that Ho Chi Minh City with its 13-million population has great potential for development. 
However, as the population is growing and available land plots are drying up, firms with greater land banks will have more chances to develop. Thus, real estate M&A is a tool for firms wishing to develop rapidly.
According to Luong Si Khoa, vice chairman of An Gia Company, M&A is the shortest way to acquiring clean land funds for projects. 
By M&A, firms can save up time spent on implementing prescribed procedures, as well as time for dealing with compensation for site clearance.
"If a firm implements a brand new project, it may take the developer up to one year to cover these stages. Firms should seize the chance and introduce their projects soon, while the market is at a strong place," Khoa said.
According to Nguyen Dinh Trung, chairman of Hung Thinh Corporation, M&A for long-delayed projects also benefits all parties and the Vietnamese market.
"The increase in real estate M&A will help stabilise the real estate market and the economy. As current M&A transactions take projects out of the hands of firms with no demand for them, or those lacking professionalism, and shift them to the more financially-capable and professional firms, they facilitate project implementation and prevent long-delayed projects and inventories from piling up," Trung said and added that Hung Thinh has so far developed about 30 real estate projects, most of them originating from M&A transactions.
Le Hoang Chau, chairman of the Ho Chi Minh Real Estate Association (HoREA), said that at present, there are numerous projects left abandoned, waiting to be rescued. 
In the period of 2009-2013, there were over 14,000 apartments and hundreds of real estate projects in Ho Chi Minh City that were left abandoned, so many firms had to transfer their projects to achieve financial balance.
"Without professional firms, there will be no beautiful urban areas or modern projects constructed professionally," Chau said. 
Also, he added that recent M&A transactions have increased market liquidity, decreased inventories, and recovered consumers' confidence.
VIR