China emerges as Vietnam's largest fragrant rice importer
Last update: 16:39 | 18/05/2017
China, already the largest importer of Vietnam's sticky rice, has emerged as the biggest buyer of Vietnamese fragrant rice, according to exporters.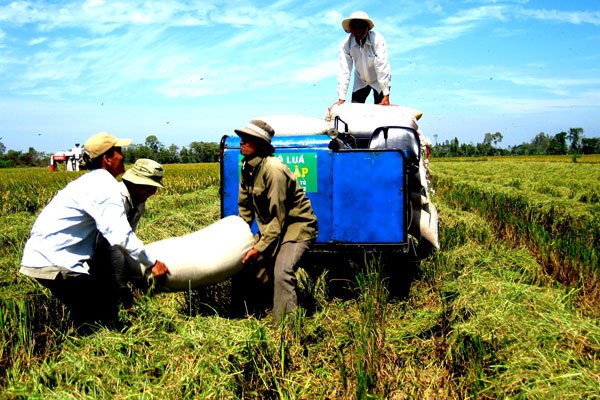 Farmers are seen harvesting rice in the Mekong Delta 
Last month Vietnam exported over 140,000 tons of fragrant rice, with 36% of it going to the Chinese market, which made China the largest importer of this kind of grain.
Ivory Coast and Ghana were the second and third largest importers of Vietnamese fragrant rice last month with each buying about 30,000 tons. Singapore and Malaysia were also among the top fragrant rice markets of Vietnam in April but their import volumes were insignificant.
The country's total fragrant rice exports in January-April amounted to over 355,000 tons, with China alone accounting for a staggering 46%. Ivory Coast, Ghana, Malaysia and Singapore were also major importers of Vietnamese fragrant rice in the first four months of the year.
China is also known as Vietnam's largest glutinous rice importer. Last year glutinous rice shipments to China amounted to over 940,000 tons, accounting for over 90% of the total.
According to data of the Vietnam Food Association (VFA), although Vietnamese rice exports to China in 2016 inched down against the previous year, the northern neighbor remained Vietnam's largest rice importer.
Last year saw rice exports to China amounting to 1.8 million tons, representing nearly 37% of the nation's total but dipping nearly 20% compared to 2015.
A Ministry of Agriculture and Rural Development report said Vietnam's January-April rice exports reached over 1.8 million tons, with China accounting for over 40%.
SGT