Bribery highlighted as continued problem
Last update: 15:07 | 18/05/2017
A Vietnam Chamber of Commerce and Industry (VCCI) report has highlighted bribery as a continued problem at a meeting of Prime Minister Nguyen Xuan Phuc with the business community on Wednesday.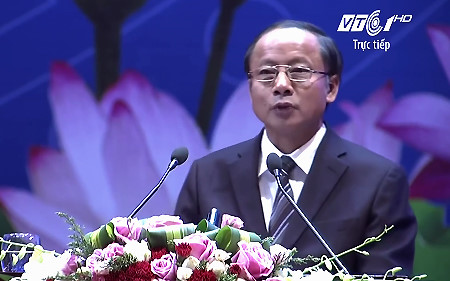 Nguyen Van Than, chairman of the Association of Small and Medium Enterprises  
The report reviews Resolution 35, which aimed to support business development.
Nguyen Van Than, chairman of the Association of Small and Medium Enterprises said they appreciated the government's effort in helping firms deal with difficulties. 
However, both the required fees and bribery are still huge burdens. 
Even though many procedural fees have been slashed or scrapped when establishing new companies, they are still high. In addition, the procedures are still cumbersome.   
The cost to ship a container between Haiphong and Hanoi is three times higher than the transportation from China or South Korea to Vietnam.
The bribery in tax and customs sectors have been on the decline, but firms still have to pay huge bribes to gain access to public services while they are asking for certificates, licenses in land management or papers to access bank loans.
Because of high fees, firms have to increase their product prices, making them less competitive.
9-11% of asked firms said in early 2014 to 2016, the bribes for officials accounted for over 10% of their revenues, higher than the rate of 6-8% five years ago.
Even though many measures have been carried out to fight corruption and help firms, there are many problems with the implementation. Than said many officials ignored their duties or harassed firms.  
dtinews