Vietinbank becomes settlement unit in derivatives market
Last update: 16:54 | 17/05/2017
The Viet Nam Joint Stock Commercial Bank for Industry and Trade (Vietinbank) has been made the exclusive financial institution to carry out settlements for derivatives trading transactions.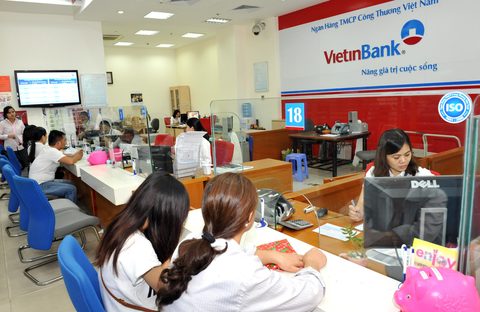 Clients complete their transactions at an office of Vietinbank. 
At the co-operation agreement signing ceremony between the bank and Viet Nam Securities Depository on Monday, Vu Bang, chairman of the State Securities Commission, said selecting Vietinbank as the settlement unit for the derivatives market was the right move.
Vietinbank is a large financial institution in Viet Nam, known for a broad trading network, high ratio of financial security, positive creditability and high quality of IT human resources and facilities, Bang said.
Vietinbank's subsidiaries such as Vietinbank Securities Company (VietinbankSc) and Vietinbank Fund Management Co Ltd will integrate deeper with the derivatives market as trading and clearing members, depending on the development progress of the market.
To further implement the strategic development plan for Viet Nam's securities market in the 2011-20 period, the finance ministry asked the State Securities Commission, Viet Nam Securities Depository and Ha Noi Stock Exchange to develop and conduct the development plan for Viet Nam's derivatives market.
The new market and products are expected to help Viet Nam's securities market develop firmly, increase the scale and quality of the market, diversify products and services and gain access to international practices and standards. 
VNS