Co-working spaces flourishing in Southeast Asia
Last update: 11:51 | 17/03/2017
With its low cost of living, young tech-savvy workforce, and digital infrastructure, Southeast Asia is fast becoming a hotspot for startups and digital nomads, according to the latest report by real estate consultants JLL.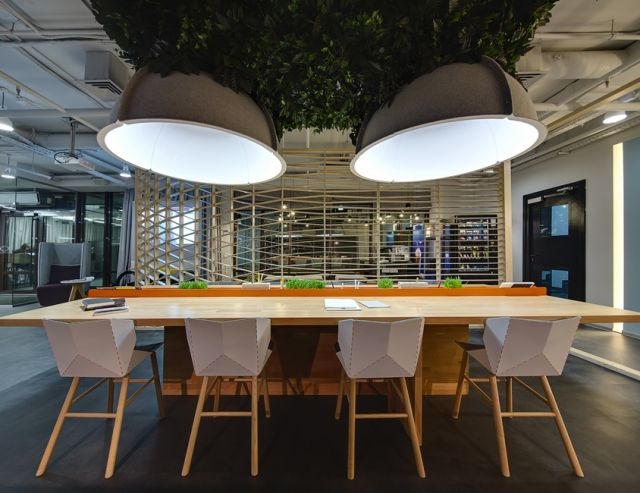 In Vietnam, more than 40 co-working spaces have sprung up following Start, one of the first spaces, was set up 2012. Singapore now has more than 30 spaces from one in 2009.
All over Southeast Asia, co-working spaces are gaining in popularity, with over 10,000 forecast to be open for business by the end of 2016.
Vietnam's Dreamplex already plans to expand in Hanoi and Da Nang after launching its first space in Ho Chi Minh City. Australia's WOTSO also recently opened its first Asian space in Singapore.
Global chains such as WeWork are beginning to make inroads into the rapidly expanding Asian market.
Ms. Regina Lim, National Director, Advisory & Research, Capital Markets, at JLL suggests that "by 2030, co-working spaces could make up 10 to 15 per cent of office stock in Southeast Asia, compared to only 1 to 5 per cent today."
The JLL report also noted that while many of Southeast Asia's co-working spaces are located in bustling cities, a growing number are setting up in more exotic locations to cater to digital nomads who have the flexibility to work wherever there's wi-fi.
In urban areas, as competition between co-working spaces increases, it's no longer enough to woo locally-based entrepreneurs with creative interiors and good coffee.
Many Southeast Asian countries are increasingly seeing co-working as a way to encourage entrepreneurship.
These spaces are also attracting the attention of investors. In March 2015, Vietnam's first co-working chain, Toong, received seven-digit funding from undisclosed investors.
Co-working may still be in its infancy but with a growing number of expat and local entrepreneurs fueling the region's startup scene it has significant potential to contribute to Southeast Asia's future growth story, JLL believes.
VN Economic Times