Hoi An extravaganza amazes special int'l guests
Last update: 12:18 | 04/07/2018
VietNamNet Bridge – Diplomats from embassies and consulates in Vietnam, together with hundreds of international guests, gathered to enjoy the Ky Uc Hoi An (Hoi An Memories) show in the ancient tourist town in Quang Nam Province last Friday night.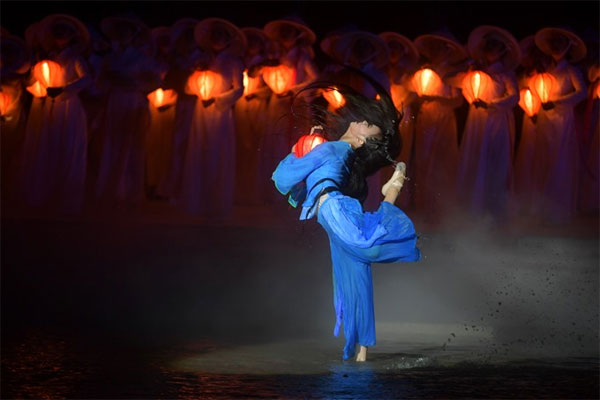 Eye-opener: Ky Uc Hoi An (Hoi An Memories) depicts he daily life of local people in the ancient town, and showcases typical cultural features of the region such as bai choi folk singing and traditional chanting. — Photo courtesy of organiser
Taking place on an open-air stage, hundreds of performers presented the 400-year history and development of Hoi An, which was a prosperous river port during the Dai Viet Dynasty (15th-18th century).   
The diplomats, including the ambassadors of Italy, Spain, Austria, Brazil, the Czech Republic, Morocco and Indonesia, as well as the French consulate and UN coordinator, were fascinated by the 60-minute show, taking in the daily life and cultural features of the region such as bai choi folk singing and traditional chanting.
Commenting on the show, assistant to the Minister of Foreign Affairs Pham Sanh Chau said: "Hoi An Memories features interesting scenery show which amazed the audience by its scale, beautiful choreography, stunning lighting and great sound effects – all designed by Vietnamese people. The show tells town's 400-year history and development process, including the cultural exchanges with China, Japan and the West that happened centuries ago.  Thanks to this diversified culture, Hoi An has been recognised by UNESCO as a World's Heritage."
Chau, who is the first Vietnamese candidate to run for the post of UNESCO General Director, also said that the show, which honours the beauty of the area's people and scenery, should be shared widely with international friends.
Austrian Ambassador Thomas Schuller-Goetburg said he was impressed by the stunning choreography and the number of performers.
"It tells the story of Hoi An in only one hour, so it is really challenging, but I think, it's very well done and impressive. Through the show, I've learnt a lot about the history of Hoi An and Vietnam," he said.
Spanish Ambassador Maria Jesus Figa Lopez-Palop also expressed appreciation for the performance.
"The show is really wonderful. It is something that we will introduce in our website. If any Spanish people are coming to Vietnam, I will tell them about the show," she said.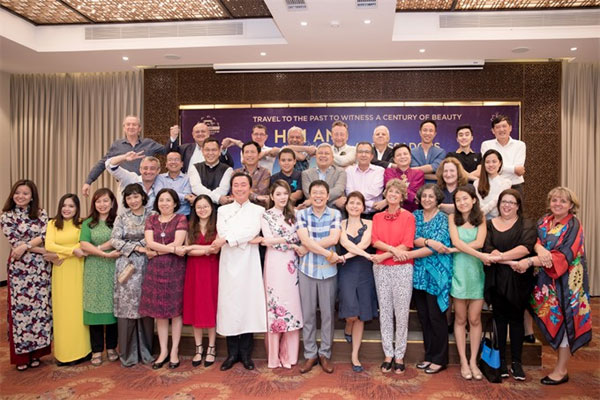 VIP: Special guests including diplomats from embassies and consulates in Vietnam pose for a group photo. — Photo courtesy of organiser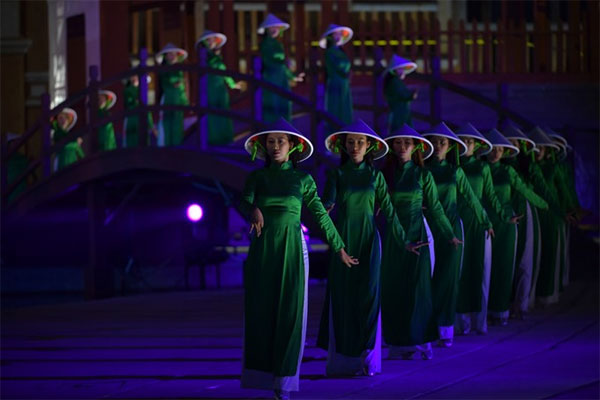 Big cast: Taking place on an open-air stage, the show featured hundreds of performers. — Photo courtesy of organiser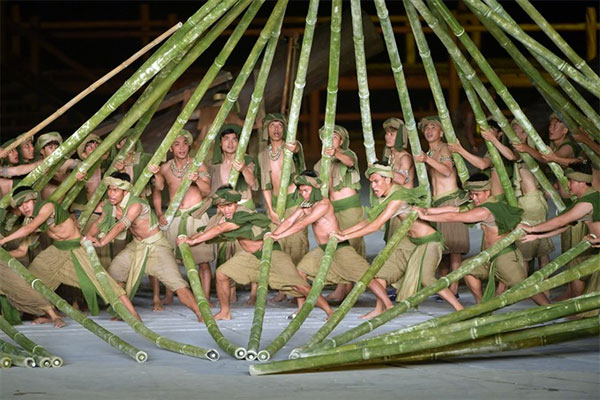 Dynasty: Hoi An Memories presents the 400-year history and development of Hoi An, which was a prosperous river port during the Dai Viet Dynasty (15th-18th century). — Photo courtesy of organiser
Source: VNS