Explosive and toxic remnants of war on display in HCM City
Last update: 23:25 | 24/04/2018
The War Remnants Museum in Ho Chi Minh City has opened a display of around 190 items, documents, and photos related to the US army's use of bombs, mines, and toxic chemicals during the past war in Vietnam, as well as activities to treat the environmental pollution caused by the residues of toxic chemicals left over from the war.
According to statistics, approximately 15 million tons of bombs, mines, and explosives were dropped on Vietnam from 1945-1975, four times the total amount used by all sides in World War II. 
About 800,000 tons of those 15 million tons are unexploded and remain scattered across the country over an area of 6.1 million ha or 18.71% of Vietnam's total land area, with most of the ordnances concentrated in the central provinces. Toxic chemicals have affected 4.8 million people, more than 3 million of whom are Agent Orange/Dioxin victims.
The country clears 40,000-50,000ha of contaminated area each year using domestic sources and support from the international community, with a lot of work being accomplished by the Mines Advisory Group in Vietnam.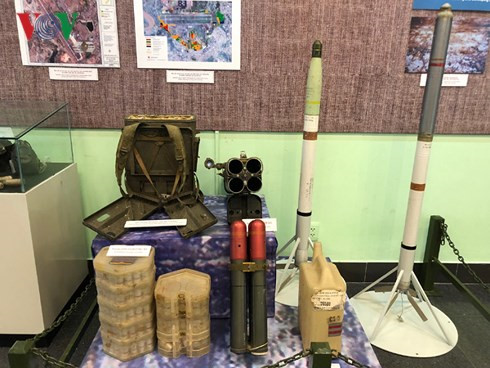 Chau Phuoc Hiep, vice director of the War Remnants Museum, said the exhibition features silent work by people who reconstruct the dead land. Over the past 40 years, Vietnam has made great efforts to deal with the aftermaths of war, restoring the environment, and bringing life back to the land, all to facilitate the cause of national development.
The exhibition runs until August 20 at the Museum in District 3.
VOV