French theatre company stages free performance in Can Tho
Last update: 15:12 | 13/04/2018
VietNamNet Bridge – French theatre company Be Clown will perform its circus play Pétole (Becalmed) for free in the Cuu Long (Mekong) Delta city of Can Tho on April 15.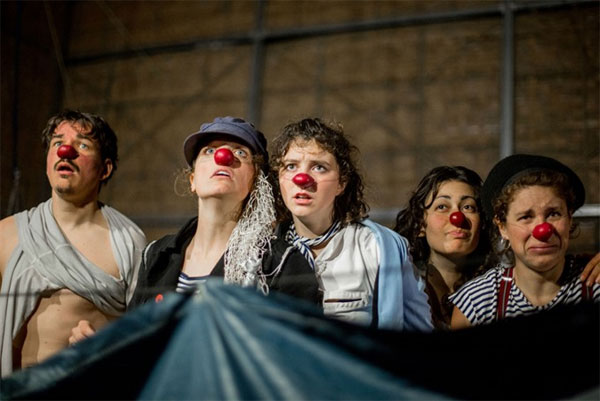 French theatre company Be Clown performs its circus play Pétole for free for audiences in Viet Nam, Laos and Cambodia. Photo courtesy of the organizer
The Be Clown group is carrying out an Asian Project in Vietnam, Laos and Cambodia that brings free performances to children and people at orphanages, schools, hospitals and rural villages.
The play is set on a sailboat where sailors and passengers are waiting to travel by sea. But the sail of the boat so small the boat cannot move.
The performance by the 12-member company will feature contemporary clowns, circus acts, theatre and live music.
In November, Be Clown created the play Pétole while residing in La Vie Vu Linh, a community tourism area in Vu Linh Commune in Yen Bai Province's Yen Binh District. In February, the work premiered at the venue.
Be Clown performs play combining circus, theatre and music, and also organises workshops on circus arts.
The free performance of Pétole will take place at 7:30 pm at Luu Huu Phuoc Park on Hoa Binh Boulevard in Ninh Kieu District, as part of celebrations for the 45th anniversary of diplomatic ties between Vietnam and France.
Source: VNS