Painting exhibition celebrates women
Last update: 14:34 | 09/03/2018
An exhibition of paintings by 70 women artists, highlighting women and love, opened in HCM City on Thursday.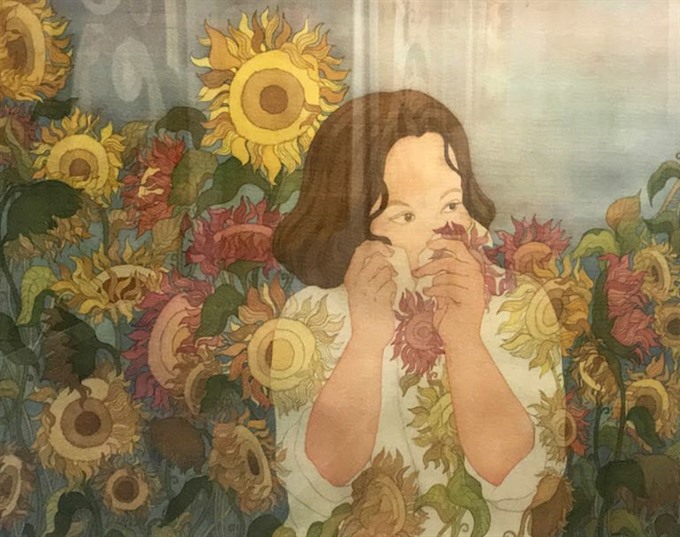 A lacquer painting of Women, one of 87 oil and lacquer works by women artists at an exhibition titled Hanh Phuc that opened on Thursday in HCM City.—Photo courtesy from the show's organiser.
Hanh Phuc (Happy) displays 87 oil, lacquer and watercolour works with the underlying theme of "women are the world".
The works were selected from the artists' latest collections of landscapes, images of daily life, women and children in various places including remote areas around the country.
Many feature vivid colours like red, pink and green. 
"Female artists highlight the beauty of Vietnamese women in their art," Nguyen Van The, a student at the HCM City University of Culture, said at the event's opening ceremony last night.
"Their showcase, Hanh Phuc, will capture the hearts of viewers, particularly men".   
The event is on at the HCM City Fine Arts Association, 218A Pasteur Street, District 3. It closes on March 12. Entry is free.—VNS