Spring flower festival gets underway in Hanoi
Last update: 11:00 | 10/02/2018
A variety of colourful flowers are on display at the 2018 Spring flower festival being held at the Trade Promotion Centre for Agriculture on Hoang Quoc Viet Street.
Colourful pots of orchids displayed at prices from millions to hundreds of millions of Vietnam dong.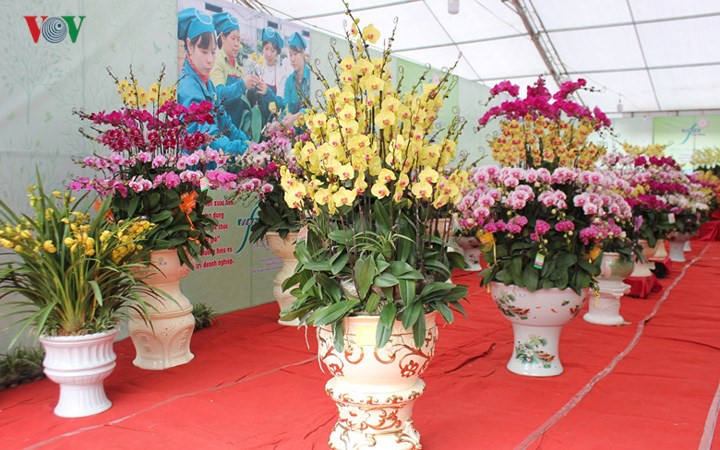 The price of each pot depends on the type, size, and the number of spikes.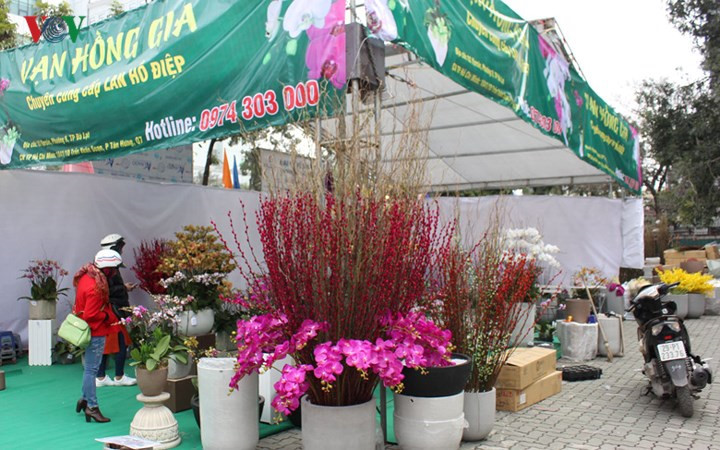 The orchids cost between VND200,000-VND300,000 per spike.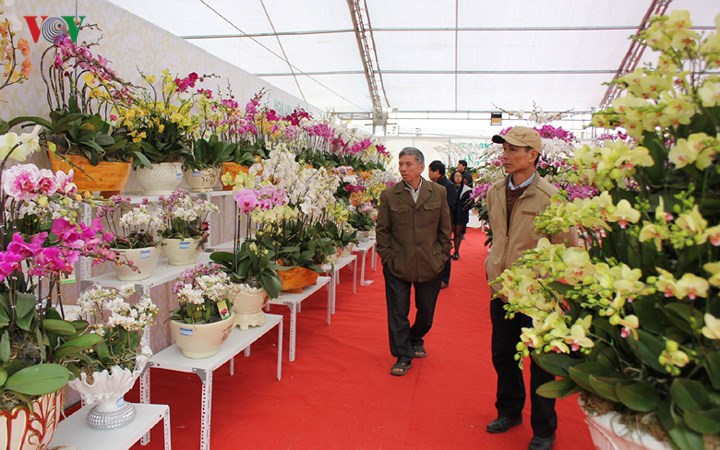 These potted orchids costs from millions to tens millions of Vietnam dong.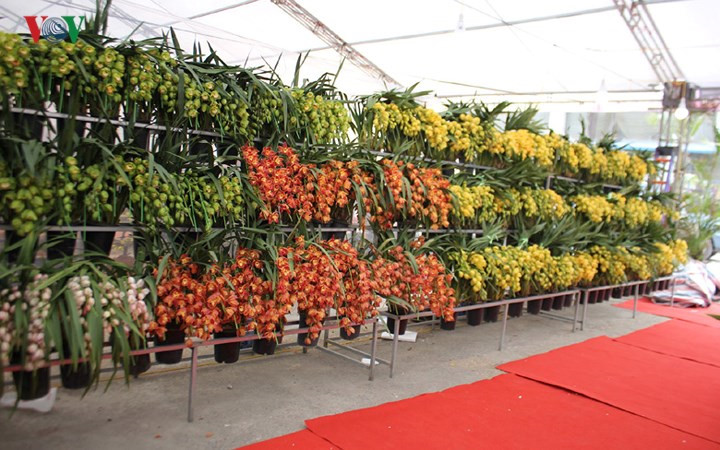 Despite the high prices, orchid displays are much sought after by flower loving customers.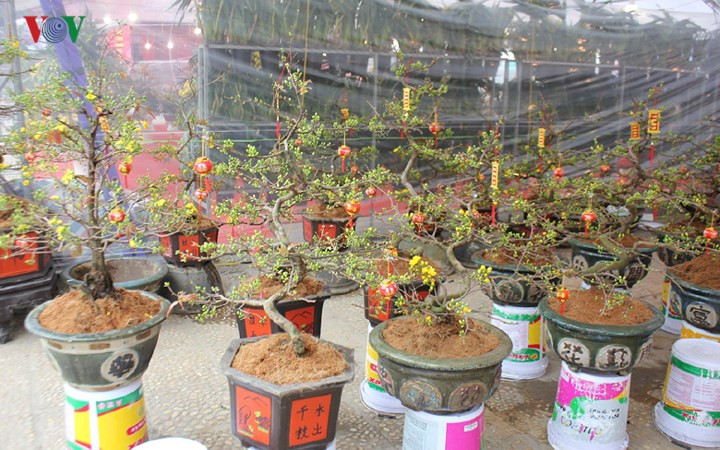 This vase planted with a spectacular cascade of 500 exquisite orchid spikes costs VND70 million.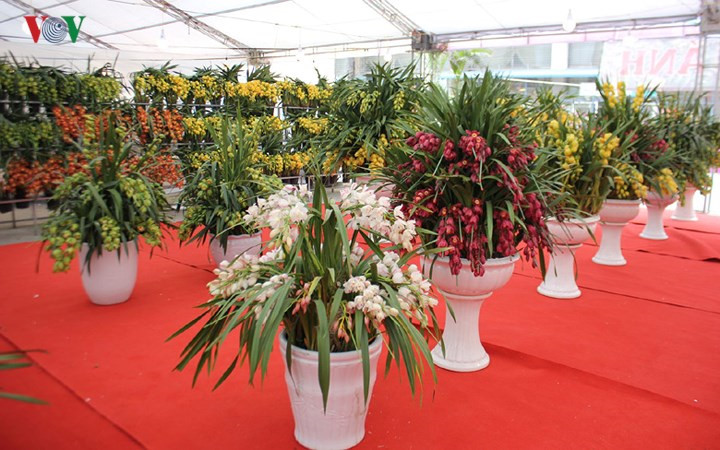 There are also Golden apricot flowers,
and beautiful dog-roses for sale at the event.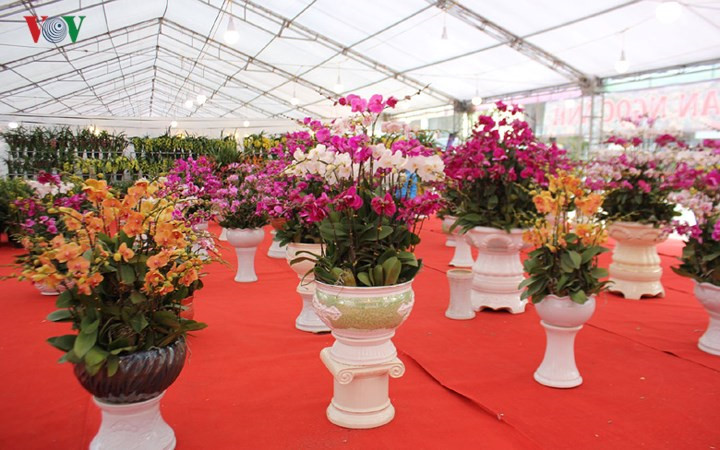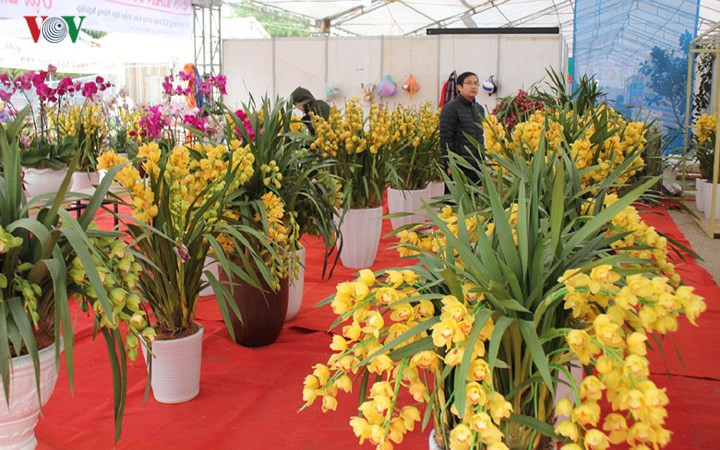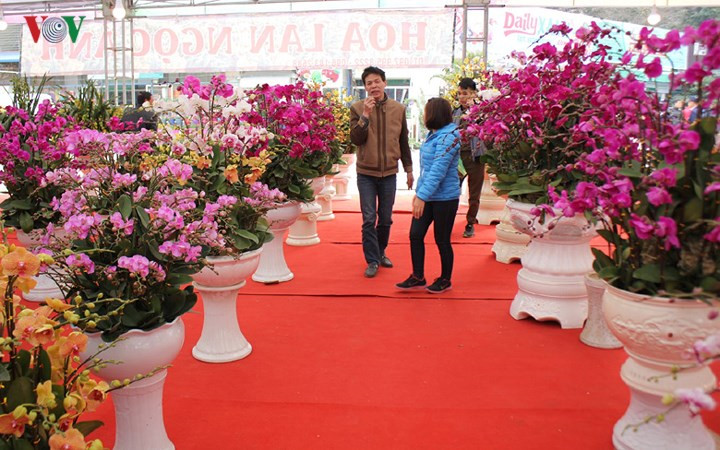 VOV