VN, Korean artists show life's moments
Last update: 18:59 | 09/02/2018
VietNamNet Bridge – Vietnamese and South Korean artists are showcasing paintings which reflect wonderful moments in life. The edvent has been organised by Ha Noi Department of Culture and Sports in collaboration with South Korea's Fun Fun Fine Arts Association.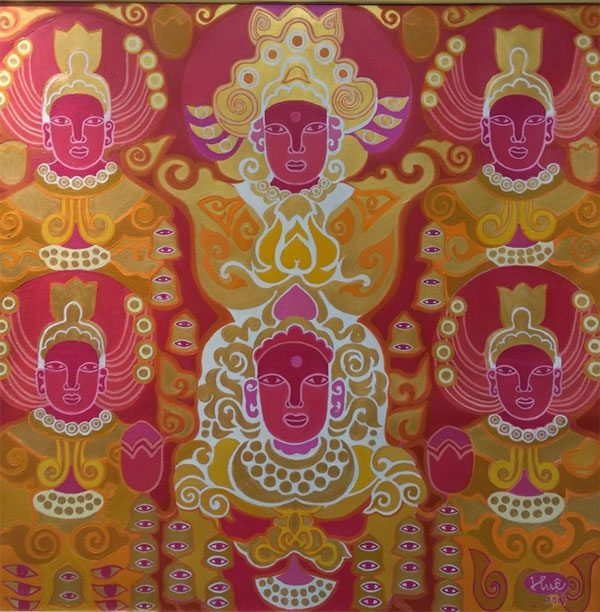 Deities: Holy Mothers, oil on canvas, by Tran Thi Bich Hue.
The exhibition titled Beautiful Moment of Asia opened on Tuesday in Hanoi. It brings Vietnamese and South Korean painters and contemporary art specialists together to exchange and exhibit paintings.
The exhibition offers 56 artworks by 17 Korean and 19 Vietnamese painters. The works have been created in various genres and materials, such as lacquer, oil, Chinese ink, Korean ink, silk, do (poonah) paper and Korean jangji paper.
Beautiful moments in nature, daily life, modern developments and the nation's unique traditional characteristics were a source of inspiration for the artists.
"The artists have revealed beautiful moments in their own lives, with artistic sensibility and expression," said Wang Yeul, president of Fun Fun Fine Arts Association.
The exhibition makes a considerable contribution to cultural exchange and strengthens the friendship between people of both countries as they celebrate the 25th anniversary of diplomatic relations.
The Fun Fun association was founded in 2015. It gathered artists aged from 30 to 50 who work actively on such things as Oriental and Western paintings, and sculpture.
Phạm Kim Bình, vice-president of the Union of Arts and Literature Associations in Vietnam, said that despite the historical and geographic differences, Vietnam and South Korea were similar in "daily life, beauty and warm-hearted people".
"This event shows the blooming friendship between Vietnam and South Korea. It also enhances the co-operation in cultural exchanges and further deepens our art forms and connection," she said.
The exhibition will run until February 10 at the Exhibition House, 45 Trang Tien Street, Hanoi.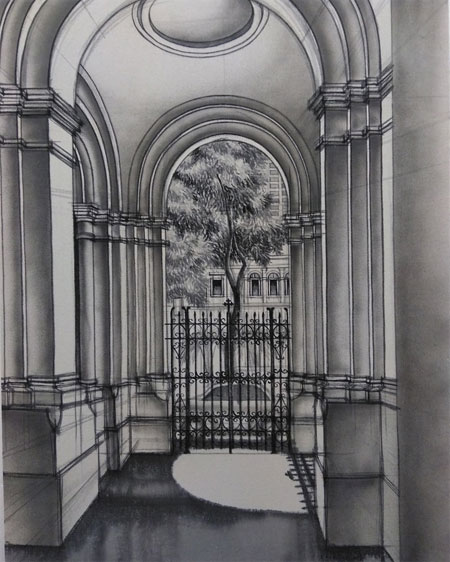 Colonial: Notre Dame Cathedral in HCM City, Korean ink on canvas, by Lee Yu-woon.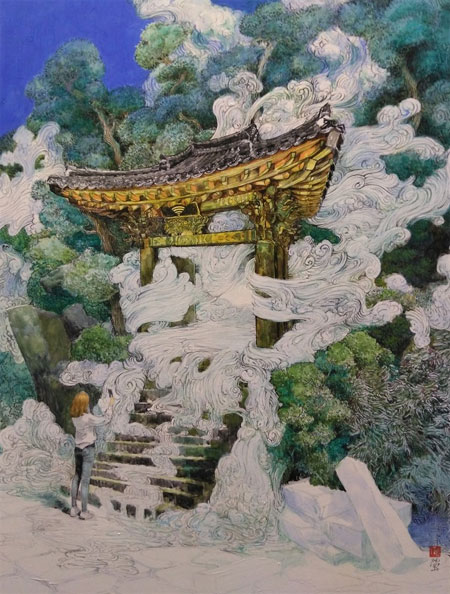 On guard: WiFi, natural pigment on Korean paper, by Yoo Hyung-wook.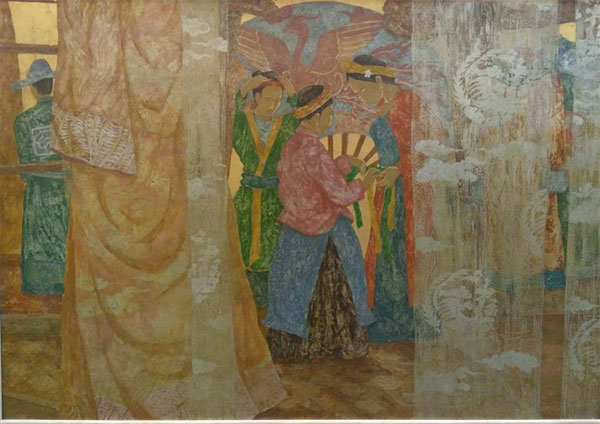 Looking back: Old Perfume, lacquer, by Do Hoang Anh.
Source: VNS