VN a good place to shoot: Spanish director
Last update: 17:20 | 08/11/2017
VietNamNet Bridge – Thi Mai is the first Spanish movie to be shot in Viet Nam. It premiered in the country at the Spanish Film Festival in Ha Noi last month. A comedy directed by Patricia Ferreira, it is a west-meets-east tale with a hilarious Spanish-Vietnamese twist. Featuring star-studded casts from Spain and Viet Nam, the movie tells the story of a woman called Carmen who discovers that her late daughter wanted to adopt a Vietnamese child, and decides to follow up. Two best friends, each undergoing a personal life crisis, decide to join her.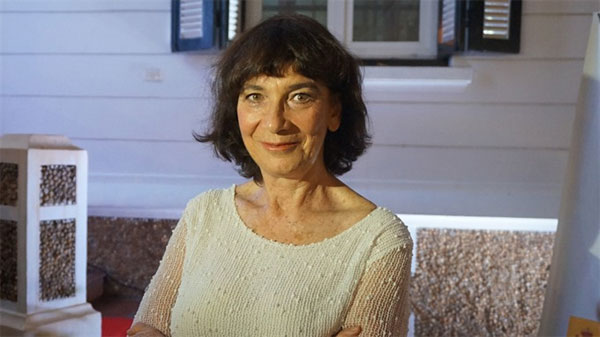 Patricia Ferreira
Ferreira is a script writer and film director. She studied at Complutense in Madrid and has worked for years as a producer, director and editor for television series and documentaries. She directed her first movie in 1999. Her motion picture Los Ninos Salvajes (The Wild Ones) was chosen Best Picture at the Malaga Film Festival in 2012. It was also chosen as the symbol of Spanish new cinema by UCLA Film & Television Archives.
She speaks about her first filmmaking experience in Viet Nam.
As the first Spanish director to make a film in Viet Nam, what was it like?
I didn't recognise the specialty and historic significance of this until my colleagues asked me a lot about movie shooting in Viet Nam once I completed shooting and returned to Spain. It means that there are many people from Spain interested in Viet Nam. Thi Mai is a milestone marking the first Spanish movie to be shot in Viet Nam and I'm the first Spanish director who came to Viet Nam to shoot. It can be said that Thi Mai is the first European film to be shot in Viet Nam. In the past, other international movies have been shot in Viet Nam but just few scenes, not the entire movie. Thi Mai was completely shot in Viet Nam.
Did the shooting happen smoothly, or were there many problems?
Many people told me that it would difficult to make this movie. But, luckily, I found Larry Levene — an experienced producer who has co-operated with many international film crews in different countries in the world.
The script, which was just a dream, came true when I found the producer and his team. So that's how it came about. A story about three Spanish middle-aged women who have never left their homeland. Together, they travel to a country far away, and the gain new experiences, riding bicycles in Ha Noi, sailing a boat in Ha Long Bay and many others.
Yes, it was a really big challenge when we came to Viet Nam for the first time, because we don't know anything about the country, its people and its culture. Furthermore, we had to look for a Vietnamese team to help us to make the movie. It was really difficult for us at the beginning, but it worked out well.
The script has a scene where the main character is lost in a paddy field. We imagined that it would be a green field. But when we arrived, the paddy fields had been harvested. Our Vietnamese partners helped us find out the last paddy field still standing and negotiated with the farmers to help us shoot before they harvested the crop.
Why did you decide to shoot Thi Mai in Viet Nam, and not China, as you originally planned?
Many people asked me why we don't shoot the movie in one of European countries. But we wanted to find an Asian country which is quite different from Spain.
At the beginning, we chose China to shoot the movie because it has a developed cinema industry. But I found it would not be easy o shoot the movie in China because of procedures and other issues. The producer told me that we would find other country which is more friendly for shooting.
I had two other reasons to choose Viet Nam. First, some close friends traveled to Viet Nam a few years ago and they liked Viet Nam very much. I also wanted to visit the country. Second, I think that despite Vietnamese cinema not being a developed industry, Vietnamese experts are experienced. 
What did you like and dislike in Viet Nam?
The traffic impressed me. After a short time, I understood how Vietnamese traffic works and became familiar with it. When I shot in street, I didn't have any difficulties. Vietnamese people are friendly and they never disturbed us.
We prepared for two months and spent five weeks shooting in Viet Nam. The Spanish film crew enjoyed working here.
The movie has a scene featuring three Spanish women wearing "ninja covering dress" to beat the sun which the script doesn't have. When we came to Viet Nam we added this fun detail. 
Source: VNS