Love on the Fields goes viral
Last update: 15:42 | 28/09/2017
VietNamNet Bridge – Thach Thanh Binh, the young owner of a new photo-studio recently received more than 20,000 on line "hits" when photos he took and posted of them went viral. The photos reflect life in the fields in Chau Thanh District, southern province of Soc Trang.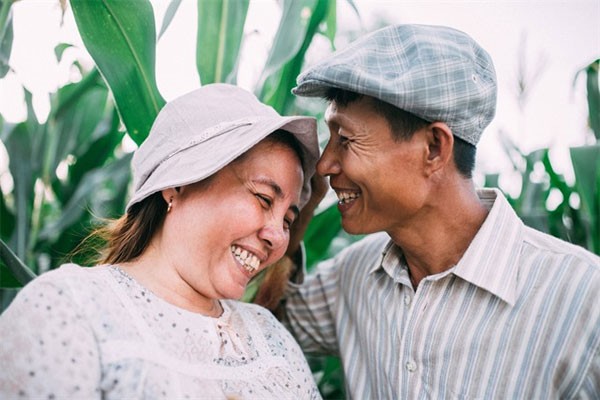 Happiness: They do not have much money, but happiness abounds. — Photos Thach Thanh Binh
"My parents have been together for 25 years. They did not have a wedding of their own, not even a photo. So I decided to make a photo album for them now as I am grateful for them to give my sister and I life," he said "Twenty-five-years of Green Love on the Fields" was the name of the collection made of his parents tending the maize fields and enjoying each other's company.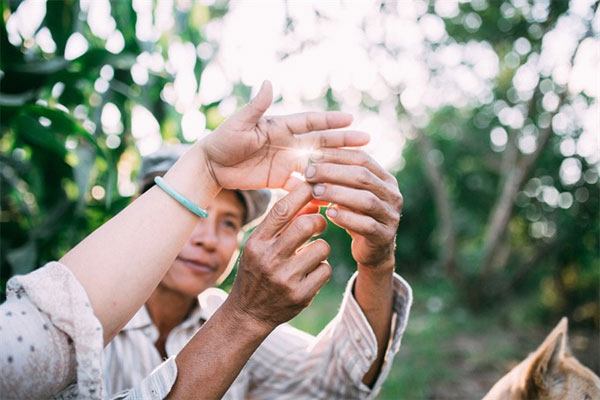 No celebration: They could not afford a wedding, not even a photograph.
It went viral not only for the love it spread to viewers, who were also touched by the young man's love for his parents.
Bình left his studies at Can Tho University of Technology earlier this year to start his own photo studio he named Co dien, Classics, where he makes his living photographing portraits and weddings. Upon seeing their parents' photos online, Binh's sister hid herself in a corner of their home and cried her heart out.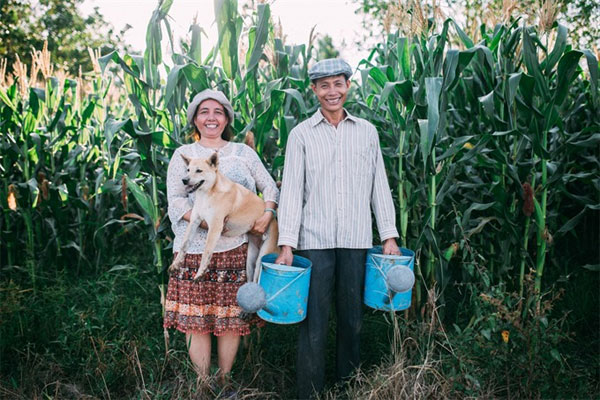 Sharing: The couple plant rice and let their relatives grow maize on their small plot of land.
Binh's father, Thach Thuong, 45, a Khmer man was reluctant at first. He was also worried that his neighbours would laugh at them. But Binh's mother, Trieu Kieu Thanh, 43, a Kinh woman, liked the idea immediately. She eventually convinced her husband to pose for their son, just to have fun and make him happy.
The southern couple first met when he was 18, and for the three following years, they met only at harvest time, when Thanh followed her father to find work in the area. They got married 25 years ago and are still living together in a small house and working the fields.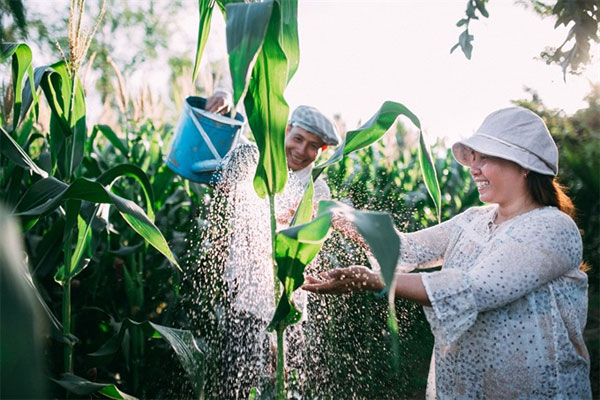 Togetherness: Son Binh says they all tend the fields together.
Binh said he wished he could make more money to purchase a house in the city and invite them to live with him. But after the opening of his studio in August, the parents came to stay with him for a few days and found city life boring. "I realised that they are themselves when they live back home in Soc Trang tending their rice fields, so I just took their photos. No make up, no hair dressers, no setting up. They are at ease and happily posing for me."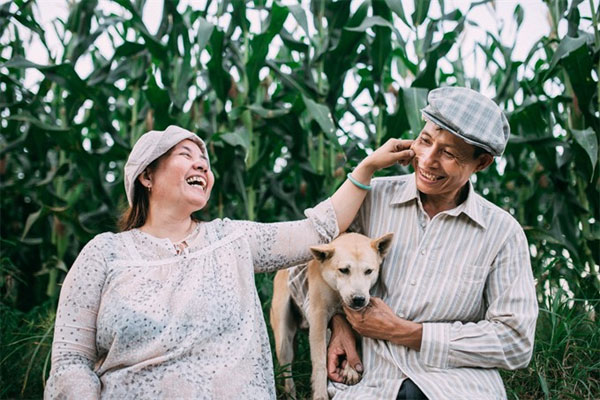 Simplicity: Moments of happiness are simple.
Binh said he learned photography by himself online for a year before taking classes during summer. His first camera was a Canon750D he bought with money his mother gave him. He said his mother gave him VND15,000,000 (US$750). Each rice crop, she saved as much as VND1,000,000, he says. And they produced three crops a year. That first camera he was given was worth fived years of hard farm work.
VNS