Old Hanoi photography exhibition held on pedestrian streets
Last update: 16:08 | 11/08/2017
An outdoor exhibition featuring 50 photos of old Hanoi will be held on pedestrian streets near Hoan Kiem Lake from August 11 to 13.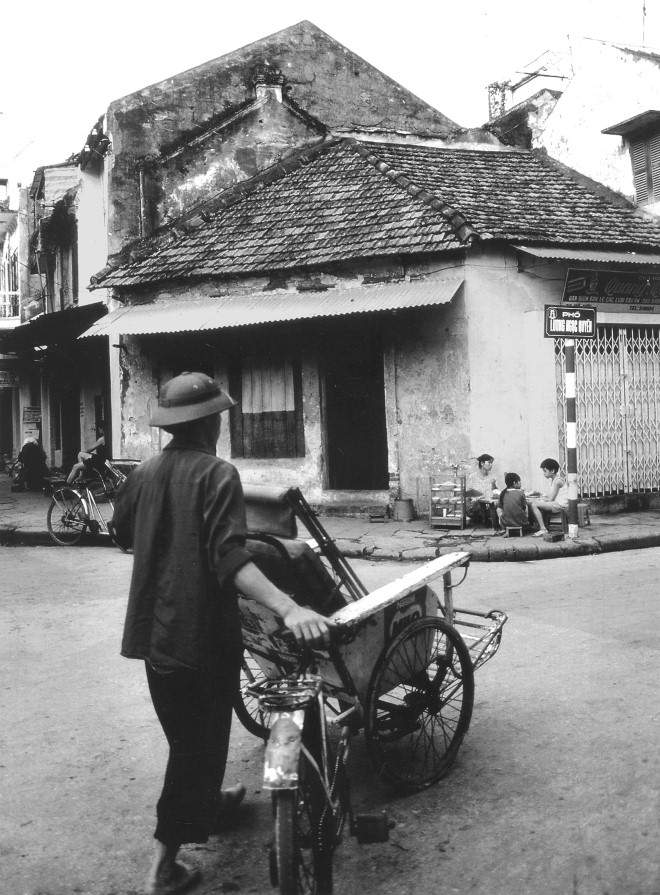 Luong Ngoc Quyen Street in 1996 by Nguyen Huu Bao
The exhibition is organised by Sports and Culture Newspaper, Asia Friendship Company and Vietnamtourism-Hanoi JSC on the occasion of 10th anniversary of Bui Xuan Phai - For the Love of Hanoi Awards. 
Eight winners of the grand prize, more than 50 nominations and 30 inspiring high-quality works of art depicting Hanoi and a love for Hanoi have been honoured at the awards.
50 photos are captured or collected by five photographers who have won Bui Xuan Phai Awards in the past decade including Le Vuong, Quang Phung, Nguyen Huu Bao, Dinh Trong Hieu and Dutch photographer Loes Herrink.
Loes Herrink is the author of the photographs Hanoi bicycle vendors from above and ethnographer Dinh Trong Hieu was awarded for his collection of colour photos of Hanoi during 1914-1917. 
Photographer Le Vuong was awarded the grand prize in 2016, Nguyen Huu Bao was awarded a work prize in 2017 and Quang Phung won the grand prize in 2013.   
The photographers show an enthusiasm to participate in the exhibition and said it inspired them and make them want to do more for Hanoi. 
Dinh Trong Hieu also sent two photos of serene Hanoi he took by Hoan Kiem Lake in 1979.
Loes Herrink sent dozens of photos. She said she was mesmerised by the street vendors and their colourful bicycle the first time she came to Vietnam.
Quang Phung also sent in photos of street vendors including the photos of old bicycles used in Dien Bien Phu over 50 years ago.
The exhibition will be held at the pedestrian streets by Hoan Kiem Lake from August 11 to 13 and at the headquarters of Vietnam News Agency at 5 Ly Thuong Kiet Street from August 17.
dtinews