20th Vietnam Film Festival to kick off in Danang
Last update: 16:02 | 11/08/2017
The Ministry of Culture, Sports and Tourism has announced that the 20th Vietnam Film Festival will take place from November 24-28 in the central city of Danang.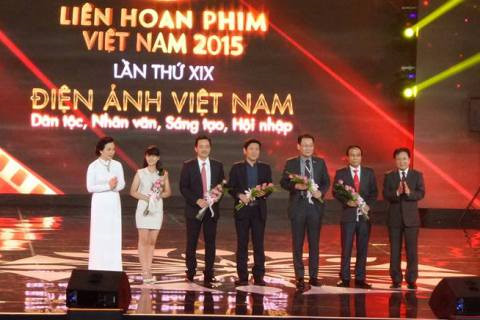 The event aims to honour Vietnam's best movies and promote the image of Vietnamese people, culture and tradition to the world. 
The highlight of the event has always been the ASEAN Film Award, which introduces the best movies in the region to the world and affirms the role of the cinema industry in strengthening culture and friendship among nations of the ASEAN community.
Diverse activities will be held during the 5-day event, including free outdoor screenings of films, seminars introducing the ASEAN film industry and an exhibition on Vietnamese cinema.
Organizers said they have closely worked with the Ministry of Foreign Affair and the embassies of the ASEAN nations in Vietnam, to ensure the success of the film festival.
VOV