Stones from ancient Cham Tower found in Quang Ngai
Last update: 17:44 | 11/08/2017
VietNamNet Bridge – Two stones found at a construction site in Quang Ngai City last week are vestiges of a complex of Cham Towers that used to stand in the area more than a millennia ago, officials believe.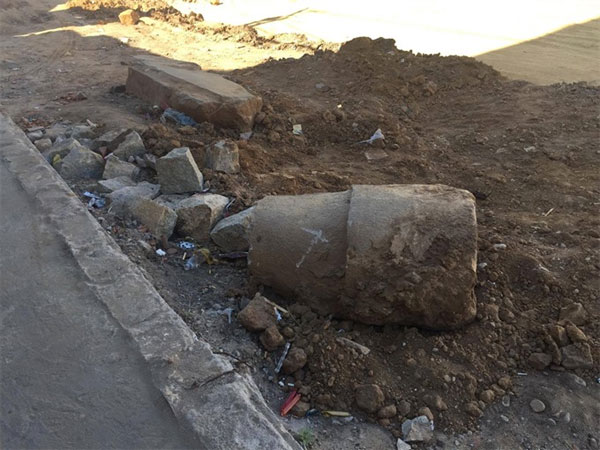 Historical vestige: A stone found on a construction site has been identified as being part of a Cham Tower built between the 10th and 11th centuries in what is Quang Ngai Province today. Photos: Huyen Trang/VNS
Nguyen Dang Vu, Director of the provincial Culture, Sports and Tourism Department, told Viet Nam News that the two stones – 80cm and 1.3m long – are thought to be from the Chanh Le Tower, built in the 10th or 11th century.
He said the two stones were unearthed when workers were digging at a construction site on Le Huu Trac Street.
"These stones are left from the ruined Cham tower in the province. The tower had been excavated in 1904 by French archeologist Henri Parmentier," Vu said.
"The tower, believed to have been built in the 10th or 11th century, was found in a badly damaged condition," he added.
He said the first excavation near Tran Phu Street in 1904 had unearthed more than 100 items including statues of Shiva and Brahma, two of the principal deities of Hinduism, and Apsaras, celestial dancers.
The two stones will be preserved at the provincial museum and displayed in its Cham towers collection, Vu said.
According to archaeologists, the Chanh Le Tower was built to honour the King when the Champa Kingdom reigned in the central coast region between the 4th and 13th centuries. Many towers built during this period are yet to be discovered in central Viet Nam, they say.
The My Son Sanctuary in Quang Nam Province has preserved many Cham towers, and it's one of the most popular tourist destinations.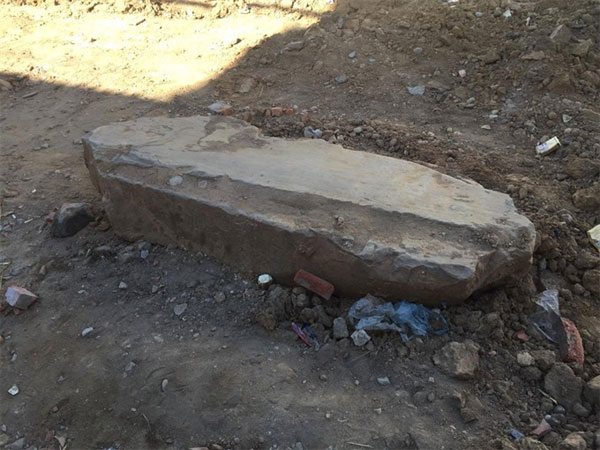 Old relic: One of two pieces of stone found at a construction site in Quang Ngai City. It is believed to be part of a collapsed Cham Tower built between 10th and 11th centuries.
Some Cham towers now still stand in the coastal provinces of Binh Dinh, Nha Trang, Ninh Thuan and Binh Thuan.  
In 2012, Vietnamese archaeologists salvaged a 700-year-old cargo vessel from the sea off Binh Chau Commune in Quang Ngai Province. 
VNS