Jessica Minh Anh to throw another amazing runway show in the US
Last update: 17:49 | 19/05/2017
Supermodel turned entrepreneur Jessica Minh Anh is set to impress with the first ever fashion phenomenon atop a modern engineering masterpiece, the Hoover Dam in the US, on June 26, 2017.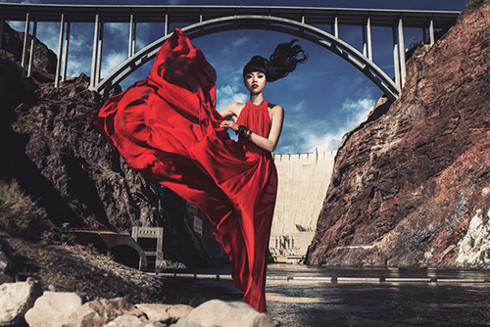 At the event, Jessica Minh Anh will premiere the most exquisite haute couture and creative fashion collections from different continents on the one-hundred-metre curved runway. 
No stranger to mind-blowing productions at places such as the Eiffel Tower, One World Trade Center, and Grand Canyon Skywalk, the exotic beauty will make full use of advanced technology to film and broadcast J Summer Fashion Show 2017 from every angle.
On why she chose the Hoover Dam as the venue for the J Summer Fashion Show 2017, Jessica Minh Anh says she's always drawn to spectacular mega structures, especially those that benefit mankind.
Hoover Dam controls floods while providing water and electricity to millions of homes. It is truly a monument of human accomplishment against the rules of nature. I cannot think of a better venue to celebrate the best of modern architecture, culture, fashion, and technology.
Nationwide Productions, Saks Fifth Avenue Las Vegas, and The Mirror Mirror salon will also contribute to the show.
With a positive message attached to an outstanding set up, J Summer Fashion Show 2017 will not only promote design excellence, but also the tremendous energy of the young generation that matches the hydroelectric power. 
VOV